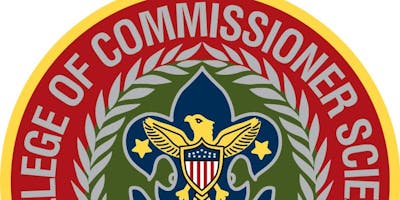 Register
Actual time is 7:15 AM to 4:45 PM but the system likes only starts on the half hour. Open to…
Latest Event Updates
Dr John Eliades, Golden Eagle's Training Chair and ex officio member of the Council Training Committee, reports about Pack training resources:
Dear fellow CAC Trainers

In advance of our meeting next week I would like to share with you some new training material we have developed in time for the Annual Kick-off.

We could not wait until the New Den Leaders Power Point was developed since we have to start training our trainers. Our Den Leader Orientation has been uploaded to http://sdrv.ms/KZ0zVm in folder "ADULT POWER POINT SHOWS" and subfolder "CUB-ADULT PPS". If anyone wishes the PPT version for further revision/adaptation, contact me.

We also have developed multiple Leadership Notebooks to aid the new Cub Leaders/Comm. Members.

Open folder "CUBLEADER LEADERSHIP NOTEBOOKS" and download any you have an interest in. To supplement these we also have developed a series of PP Presentation to help with the initial orientation of these new leaders.

To help organize the CAC Family Talent Survey we have developed an Excel Spreadsheet to make it easier to store, and search the info "PACK FAMILY TALENT&VEHICLE INVENTORY". This can be encrypted and stored in a Cloud Storage such as SKYDRIVE for free and thus updated easily and downloaded by Pack Leaders without the constant hassle of sending paper revisions. This file can be found within any of the notebooks in a folder titled "6-Z8-Leadership & Parent Talent-Driver Info". A troop version containing Merit Badge rather than Cub Adventure info can be found in our  folder"TROOP ADULT LEADERSHIP NOTEBOOKS."

I would welcome your comments next week's CAC-Training Comm. Meeting.

John Eliades, GED-Training Chair
Image Posted on Updated on
Monday the Crossroads of America Council came together to grieve the loss of one of its mainstays Mike Stalcup.
For those that could not make the funeral, here are some pictures of the history of scouting in our council that Mike participated in. If you know names of people in the pictures, please put them in the comment section.
Michael A. Crothers, Area 6 Training Chair, which is over Crossroads of America Council, reported this morning that:
On Monday morning at 8am Central BSA's Information Delivery Group plans to start an upgrade to my.Scouting.  As a result of the installation ELearning training will be unavailable for most of the day Monday August 10. Please pass along to your unit leaders that they will be unable to take YPT or other online courses on Monday.  This announcement has also been posted on the myscouting.org landing page.

But here is the Good News:  After we complete this work on Monday then volunteers will be able to take online courses from the new my.Scouting in his/her MyDashboard.  There will be 4 new tabs in the MyTraining menu selection.

The first one highlights the 3 Youth Protection Trainings available.  And when you click on the Take Course button it takes you to the training.
The second tab "Training Center" allows you to take all online trainings.
The Requirements tab lists each of your positions and the trainings required for each position
And the Completions tab will display all training you have taken.

As a reminder in addition to council and district training chairs, all commissioners – as well as unit Key 3 0 have the ability to input training in the Training Manager Tool.
We are approaching the two week mark from Back to School Night for scouting. At this point, your pack's to-do list should already have some items marked as "Done."
First, you should have an annual calendar planned and printed for distribution. The calendar should be sure to include your schedule for adult training, the September 12th Rocket Launch and Pack Family Overnight Campout in October. The calendar does not have to be in depth. It just needs to include the date, time, and one-sentence description of the activity. The goal is all families will be able to block time on their calendar to avoid later scheduling conflicts. The calendar should cover through August 2016. Details such as location, leader-in-charge, rendez-vous times and delegation of responsibilities is immaterial right now.
Second, you have an annual budget for the pack and dens that is broken down to an individual scout. This should include basic information about the initiation fee, the role of popcorn sales or other fund-raisers in deferring the costs, methods for obtaining uniforms cost effectively, and campership opportunities for big-ticket items like Summer Camp. The new family needs to know what this is going to do to their family checkbook. Ultimately, they need to know there is room for all scouts, regardless of family finances. Contact your Unit Commissioner or District Commissioner Jeff Heck for help in designing your budget or sales pitch.
Third, you should now have possession of the model rockets that you are expected to distribute to your new recruits. These were available for distribution at the August 6, 2015 Roundtable. Only a handful of Packs attended to receive their rockets. Contact your Unit Commissioner or District Commissioner Jeff Heck for information on how to arrange pick up of your rockets.
Fourth, you should now know where you are manning tables for August 27th sign up night. Contact District Executive Con Sullivan if you are not sure or have not informed him of your plans for that night.
Fifth, you should now know who, where, and when your Pack is providing speakers for Boy Talk recruiting speeches in advance of August 27th.  If you do not, again, contact District Executive Con Sullivan.
Sixth, you should know who your Pack Back to School Night coordinator is.
Seventh, you should have reviewed your website, Facebook page, and other online resources to make sure that they are up to date and accurate. Make sure that the Pack officers names and contact information is correct. Make sure meeting time and place information is included. Make sure that your basic calendar information for special events. If you do not have a Pack Facebook page or webpage, I recommend using wordpress.com. It has free website that a non-techie can learn quickly. Updates can be done as simple posts (like on this website). Old information remains available to review in the archive.
If your Pack has each of these done and you have read this article in full, please have your Pack Committee Chair email District Commissioner Jeff Heck that these are done.
Thank you for your continued support of scouting and Back to School Night.
Sox reported on the Firecrafter Facebook page that 195 Firecrafter candidates were eligible for ritual. Congratulations to the new candidates.
Grand Ritual is coming up Friday, August 14, 2015.
Part of this year's Back to School recruitment campaign is to have activities for the Cub Packs to participate in during the first 60 days of the school year. Essentially, these are "just add water" activities.
Pack Overnight Campout
One of these activities is the Fall Pack Overnight. Council has preplanned three different Pack Overnight weekends. All your Pack needs to do is sign up according to the information in the Council's flyer then show up.
North Star District is encouraging all of its Packs to participate in the Pack Overnight at the Indianapolis Motor Speedway from Friday, October 17, 2015 at 6 p.m. to Saturday, October 18, 2015 at 4:00 p.m.
There are many exciting activities already planned.
If your school, athletic team, or Pack has a conflicting event, there are alternative dates and locations.
While participation in these Pack Overnights, Cubs who camp out on a regular basis are more likely to remain active in scouting. This is what they think scouting is all about. (And they are not far off the mark.)
Melinda Rivelli, Chartered Organization Representative St Joan of Arc Catholic for Pack and Troop 35, delivered the additional sad news of the passing of another long-time scouter Don Orth. Melinda writes to say:
hDon Orth passed away last Saturday.  He was 88.  At one point, I think he was in charge of Scouting for the state.  

Our Scoutmaster Carter Keith is asking any Scouters who attend the funeral Mass to dress in uniform as he hopes to have a color guard at the door as people exit the Church to leave for the burial site.
 Scoutmaster Carter Keith adds the following report:
Don helped found Troop 35 at St. Joan of Arc Catholic Church. He was a devoted scouter and liked to work with the boys on various elements of Scoutcraft-especially building a campfire. Although in his 70's and early 80's he participated in many troop functions of all types including a trip to the Halliburton Scout Reservation in Ontario, Canada. Don successfully completed Wood Badge and earned his beads. He was an expert canoeist and loved to go on hikes.

His dedication and sense of humor will be missed.

Carter C. Keith, Scoutmaster

Troop 35

P.S. I believe he as a Scout DE in Michigan many years ago.
Sandi Hobbs at the Council office provided the following information:
Mr. Orth was registered with Troop 35 as a member of the committee.

He completed Wood Badge in 2002 and received his beads in 2004

He received District Award of Merit 2006.
Mr. Orth served as a District Executive in several councils in Indiana and Illinois in the 1960's. We was trained at the old scout training center established by William "Green Bar Bill" Hillcourt in Schiff, New Jersey, before such functions were shifted to Philmont. He left scouting's professional service to raise a family. He returned to scouting actively in his 70's when he realized his church's neighborhood had no Cub Scout Packs. He took the 21st Century Wood Badge course to update his skills at the age of 75. He assisted in rebuilding Troop 35 after his successful participation in the pack rebuilding process. He was a regular camper with the troop, available on short notice.
Please keep Mr. Orth's family in your thoughts and prayers. His online obituary and "Guest Book" are
available here
. Another obituary at 
Here
.
Update 8/20/15: mystery house filled! Thank you!
This just came in from Council's Development Director Leslie Anderson:
I need your quick help with a fun, last minute request.

We would like to have 1 mystery house in each district during the popcorn sale.

We will promote clues to the mystery house in each of the e-newsletters.

The mystery house prize is GUARANTEED $50 POPCORN SALES!
Once a Scout finds the mystery house, we will communicate that it has been found in that district in the e-newsletters.

This will also help promote TAKE ORDER SALES!

Will you find someone in your district that will agree to buy $50 worth of popcorn from the first Scout that knocks on his/her door?

I need 5 clues to that person's home (and the name & address of that person), and I need them by next Thursday, August 6th. (Sorry for the late notice!!)

Sample clues:

Near a school or RR crossing
Red door
White picket fence
East side of town / county / city name
2 white pillars

We need 5 clues because there will be 5 e-newsletters during the sale. The most general clue will come first and move towards the more specific clues.

Will you help?
If you have a person who would be willing to be the "mystery house," please contact Jeff Heck at jheck@cacnorthstar.org.
With our busy schedules in the evenings and family commitments, it is often difficult to take an evening when youth are not present. The Roundtableis supposed to be an evening meeting to have an open forum to discuss unit improvement and management.
District Commissioner Jeff Heck is experimenting with a modern twist adaptation of Roundtables, Commissioner Coffees. (Coffees do not replace but supplement Roundtables. No attendance credit for Adult Leaders' Key Awards are eligible.)
The agenda will be free-form and driven by attendees. If scouters wish to do nothing but story swap, that is fine. If you have questions or concerns that need to be shared one-on-one with a commissioner, the loose format will easily accommodate break away discussions, like an office-hours with a college instructor.
We expect attendees will head straight to work, so no uniforms.
Come see us at Paneras across from Brebeuf on Tuesday, August 11th from 7:30 am to 9:00 am, open house format. (Open house means come when you can.)
Or see us at Cornerstone Cafe at 54th and College (east end of Moe & Johnnie's) on Wednesday, August 19th from 7:45 am to 9:00 am, open house format.
Or finally, see us downtown on Tuesday, August 25 at 7:30 AM to 9 AM at Bankers Life Dunkin' Donuts.
For August 27th, we still need volunteers (such as Boy Scout Troop leaders and scouts) to man tables at the following schools. None of them have existing scouting units:
IPS 109
Deer Run Elementary
Eastbrook Elementary
Snacks Crossing Elementary
Park Tudor (no confirmations but two families contacted; expect a "yes" from one of two)
Pack 625 needs help at New Augusta South and Central Elementary, their normal feeder schools.
Please contact Con Sullivan, our District Executive, to sign up or with questions.