Register
The theme, location, and details are unknown. I have entered the scout center as the location as a placeholder.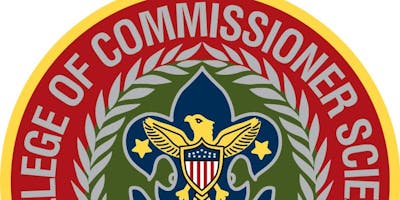 Register
Actual time is 7:15 AM to 4:45 PM but the system likes only starts on the half hour. Open to…
Latest Event Updates
 Just a reminder after Thursday's sign-up night, the applications and enrollment fees for Council, boys life and related costs should be delivered to Three Wisemen Brewing Company in Broad Ripple.
The other day I posted an article about how to organize a big unit back to school night for Thursday.
Small units are asking whether they need to have a full meeting like in years past. We are proposing that you follow the same pattern as big units except have one person follow the same order of conversation. It would not require separate stations be set up.
Long-Time BSA staffer Scott Teare of Michigan took over the General Secretary of the World Organization of the Scouting Movement in January 2013. In this video  he talks about the Scouting movement's effort to convert children from consumers of play, such as video games or Little League players in an establish league run by adults, to initiators of play. The kids become responsible for creating their own fun.  In the end they learn leadership and fellowship.
Unit Leaders:
Could you please forward this message to all scouters that will be assisting at North Star District Elementary Schools with recruiting?
__
Thank you for volunteering to assist district packs with their recruiting efforts this fall. I have outlined the program for Thursday Read the rest of this entry »
(UPDATED 8/31/15: Major changes to agenda. Old agenda deleted as appropriate.)
At Roundtable on Thursday, September 3rd, 6:30 pm, we will be very busy.
Cubs will be talking about planning for District Rocket Launch on Saturday, September 12th. It is tentatively scheduled for Camp Belzer. The Pack leaders will receive their rocket engines at the Roundtable. We will have our Launchmaster present to discuss the protocols and processes for the morning.
Scouts will be discussing the upcoming Camporee.
Today, Tuesday, August 25, our Commissioner Jeff Heck is available of coffee at Bankers Life Fieldhouse . We will be there until 9 AM. Come join him.
At Earth Day 2015, World Organization of Scouting Movement's president Scott Teare promised 1,000,000,000 hours of service by scouts.
Crossroads of America Council and Del-Mi District and National Executive Staff Director of Sustainability John Stewart undertook the challenge on behalf of BSA.
What part is your unit playing?
How do we know? You need to report your unit's service hours and designate Messenger of Peace as benefitting organization.
The following North Star scouts passed the Eagle Board of Review on August 12, 2015.
Joseph Haines T- 269
Trenton Moore T- 269
Alexander Ray T- 358
Samuel Teague T-56
Congratulations to our newest Eagles!