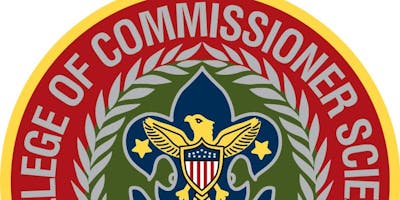 Register
Actual time is 7:15 AM to 4:45 PM but the system likes only starts on the half hour. Open to…
Latest Event Updates
From time to time, I receive requests for leaders to be added to our weekly email list. You can add yourself  by clicking here.
You are invited to send an email to your unit and invite them to visit http://eepurl.com/bqJbcD to sign themselves up.
If you would like us to invite a list of people, send Jeff an Excel spreadsheet with a column for First Name, Last Name, Email, and Primary Phone each in separate columns.
Leaders to consider adding might include but are not limited to those handling Rechartering, summer camp, district or council events, advancement chairs, highly-active Assistant Scoutmasters or committee members, persons you wish to recruit in the future to bigger roles.
Saturday, November 21
Cub Scout Saturday: Naturalist
Webelos, investigate the fall forest as you work at completing the requirements for your Naturalist. Younger scouts can enjoy a nature hike.
Register at naturecenter@zionsville-in.gov
1:00 – 3:00 p.m.
Zionsville Nature Center, 690 Beech Street
On Saturday, October 17, 2015 from 1:00 to 3:00 pm, the Zionsville Park Naturalist Mindy Murdock will offer the Forestry Merit Badge class at Zionsville's Starkey Park, 667 Sugarbush Drive.
Park Naturalist and merit badge counselor Mindy Murdock will guide you through most of the requirements needed to earn your Forestry Merit Badge. Requirements include: identify species of trees, shrubs and vines, describe contributions forests make, and find examples of animal damage on trees. Boy Scouts should come prepared with their blue card and dressed for the weather.
Register at naturecenter@zionsville-in.gov.
We will be offering a live YPT session Friday night. All scout leaders are welcome to attend, even if their unit is not participating in Camporee (such as Cub Scout Packs).
Check in will be at the Scout Cabin north of the football filed at the Indiana School for the Blind, on northeast corner of 75th and College Ave, a mile north of Broad Ripple.
Please register to make sure we have sufficient space for interested persons.
Encourage all scout leaders attending Camporee and having their YPT expiring before March 1, 2016 to attend.
Camporee opens this Friday evening. Please make sure that you get your RSVPs in for attendance at the Camporee generally and the adult education, especially Scoutmaster specific training.
Committee Chairs and Chartered Organization Representatives can help this by taking head counts, especially of adults attending training. Putting it on the district reservation system is helpful.
Some of the classes require handouts and small group work, so we need head counts to assist in planning. Walk-ins will be accepted but we are begging for estimates from troops.
Remember that one of the most important parts of any scouting his boys in tents.  Boys will not remember much of the meetings that they attend. They will remember many details of campouts.
The lessons  we seek to  impart  are about finding a scout's part in  a community. Campouts are where they have the best chance to look at themselves and how they fit together with their buddies in their unit.
Often it is not the scout that we need to persuade to attend the camp out. It is the reluctant parent who finds excuses why the campout is not a necessary part of their son's participation in scouting.  A confident scout leader will always address concerns with the parent about why a Scout is not attending the camp out.
This is often an opportunity to teach a reluctant parent about why scouting works and what makes it unique as a program. It is often the best chance to explain how campouts teach citizenship and leadership better than almost any other opportunity in the child's extracurricular activities.   Confident scout leader will not look at this discussion as a problem but as a chance to build retention.  Educating parents about the program is one of the best ways to make sure the scout stays in the program for an extended period of time.
This means that we, as scout leaders, need to be confident in offering camp out programs in the fall and asking questions of parents when their sons cannot participate. We need to be understanding when there are athletic or family conflicts on the schedule. But we need to help the parent find alternate opportunities to participate.
The district offers Camporees and Pack Overnights in order for units to have an easier time offering campout opportunities. Take advantage of this opportunity not just for your unit but for each of your boys.
If you take the time for sleepy boy's parents that their attendance is important, your participation rates will increase dramatically. In larger units this can be a time-consuming proposition for a cup master or scoutmaster. It becomes very important to delegate those responsibilities to  assistant cubmasters or den leaders  or assistant scoutmasters to make the Ask  more successful and timely.
Troops and crews  often face problems of teaching youth how to become leaders.  Some scoutmasters rely on resources like scoutmasterCG.com.  Some rely on official BSA training courses.
The unofficial resources do a good job of giving a fresh perspective of the problems that you run into with youth training.  They tend to focus on training within the troop.   The emphasis is on informality, effectiveness, practicality, and fun.
The official resources allow youth to continue to follow official BSA training continuum.  Most important part of the BSA training regimen is the ability for senior youth leaders to have an opportunity to learn with their peers. Senior patrol leaders have an opportunity to go learn with and from other senior patrol leaders.  The emphasis is a broader understanding of the BSA program.
The BSA youth leadership training continuum begins with Introduction to Leadership Skills for Troops.  This should be taught by council. Once a senior patrol leader has taken the course, he is expected to offer the course at his own troop.  The preferred time for the training is immediately before the new youth elections. This allows the new candidates to better understand the positions they are looking to take on.   This course is required, in theory, before a scout moves on to National Youth Leadership Training. Locally we refer to this as White Stag. This takes place in two sessions in June and July at Camp Redwing. Graduates can then become camp staffers in following years.
Graduates of White Stag then can pursue training at Philmont, and the other national centers, called National Advanced Youth Leadership Experience. Here they will put NYLT lessons to use.
Are your youth leaders looking to have leadership challenges beyond this? Look into the Kodiak Challenge. It can be offered at the unit, district, or council level, with Council's Training Department approval.
You want to keep your older scouts engaged? Promote this leadership training continuum and watch how boys refuse to leave scouting.
One of the questions I ran into last night at Roundtable was "How do I calculate the dues?"
Simply put, use this Excel spreadsheet. It will do the work for you.
Assistant Camporee Chair Rick Aker has arranged with a retired Indianapolis Fire Department officer to have an old fire pumper truck at the Camporee.
Just another item to share with your scouts.
Bill Cherry and Rick Aker assumed shared responsibility as District Co-coordinators of Eagle Projects on August 20, 2015.
Both gentlemen will be attending the Fall Camporee.
Throughout the Camporee, these gentlemen will make themselves available to discuss Eagle Scout binder and project training to any adult (including scoutmasters, troop advancement chairs, troop Eagle advisors, and Eagle-candidate parents) who would like to hear more about what it takes to have a successful project and a proper binder.
Rick Aker serves as assistant Camporee Chair and will be around the Scout Cabin most of the weekend.
Bill Cherry will have some Camporee training commitments but will likely be floating around the Camporee more.