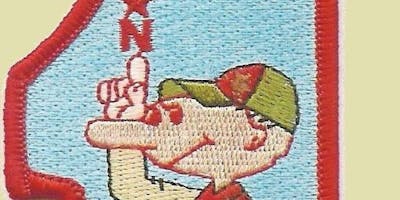 Register
This is for the Commissioner's Staff only.  Prospective Commissioners are welcome to attend. Q: What is a "commissioner"?   A:…
Register
The theme, location, and details are unknown. I have entered the scout center as the location as a placeholder.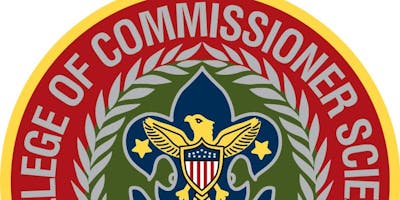 Register
Actual time is 7:15 AM to 4:45 PM but the system likes only starts on the half hour. Open to…
Latest Event Updates
Council has created this list of training dates and times for Cub Direct-contact Leader Training.
From NS Camping & Outdoor Programming Chair Paul Kovach:
Several questions have come regarding how to report data for the Lange Challenge.  To help better understand the Challenge criteria and how the data will be used, directly for the Challenge, and indirectly to monitor camping in the council, please read below.
The Lange Challenge
To provide additional incentive for the council to emphasis Boy Scout camping and advancement.  A contribution of $100,000 per year for ten years from the ADL Charitable Trust to the Crossroads of America Council, when Challenge criteria are met.
Challenge Criteria:
Scouting continues to be guided by the Scout Oath and Law.
Achieve Journey to Excellence Gold Standard by having a minimum of 80% of Crossroads of America Council Boy Scouts annually attend long-term summer camp and/or participate in a high adventure opportunity.
Achieve a minimum of 42% of Crossroads of America Council Boy Scouts advancing in rank in 2015.  The percentage increases each year by 1% until 50% is achieved and then maintained.
Achieve a minimum of 60% of Crossroads of America Council Boy Scout Troops annually conducting seven short-term overnight campouts in 2015.  The percentage increases each year by 1% until 70% is achieved and then maintained.
Criteria #1 and #3 directly correlate with camping participation.
Long-term or high adventure camping events are monitored according to the JTE standard for camping, which runs from July to June as currently tabulated. Since we also want to capture the most recent summer camping season, the period for this reporting is extended through the end of August, thus the total reporting period is July 2017 to August 2018, inclusive.  The reporting should count the total number of scouts in the unit participating in long-term or high adventure camping events.
Short-term camping, such as monthly outings, are encouraged through planning in the Ideal Year of Scouting program. The requirement is for at least 7 short-term campouts over the reporting period.  The reporting must count the total number of unit campout events.  The spreadsheet allows additional data on each event to be reported to improve our understanding of troop events.
Thanks for your efforts towards camping data collection!  If you need further clarification or have other questions, please contact Paul Kovach.
Come one come all – this Sunday August 19, 2018, to the 2018 Scout Popcorn Festival!
See this post for details on the Festival, don't miss out!
RSVP at https://tinyurl.com/2018CACFestival is appreciated but not required.
Full-sized flyer link:  2018 Scout Popcorn Festival Flyer.
What: Troop 514 (based at St Monica Catholic Church) is offering a program for scouts in 9th through 12th grades to earn the Pope Pius XII Religious Medal, which will be presented in a ceremony at the SS Peter and Paul Cathedral by Archbishop Thompson. This medal is for scouts who are Catholic.
When & Where: Troop 514 adult Chaplain Mr. Ed Isakson and Mr. Steve Schelonka will facilitate the Pope Pius XII program, which will be held at the Isaksons' home on Sunday evenings from 7:30 pm to 9:00 pm starting on August 26th and concluding in December.
To register: Please e-mail Mr. Isakson at eisakson@comcast.net by August 20th to register for this program or to obtain more information about this medal or medals available for scouts of other faiths.
Also, please see the link below for a description of the Pope Pius XII medal from the National Catholic Committee on Scouting. It is a great opportunity for high school-age scouts to discuss how their faith affects the choices they make in life regarding careers, service, and state of life (marriage, single life, religious life, and priesthood).
Learn more: https://www.nccs-bsa.org/index.php/religious-emblems/pope-pius-xii.
You can also contact Troop 56 Assistant Scout Master Ed Parada if you have questions (Edparada@sbcglobal.net).
CONGRATULATIONS to the following Scouts who passed their Boards of Review this month (August 2018):
This group led the completion of over 747 project hours, and three Scouts earned four Eagle Palms between them (2 Bronze, 1 Gold and 1 Silver).  Hearty Congratulations Eagle Scouts!
From District Commissioner Stephen Heath:
1 – Adult Leader Recruiting / Retention
At our August 9th Roundtable, attendees discussed the need to recruit and train adult leaders in order to sustain the cub and boy scout programs.  A few ideas that came forth included:
Provide a parent welcome guide for new parents, explaining operations of the unit and expectations for parent involvement
Provide an adult talent sheet to understand occupations and skills, which could be deployed as den leaders, future treasurers, advancement chairs, merit badge counselors and cub/scoutmasters.
The packs and troops can do more to work closely to ensure that both boys and adults are recruited. Several troop leaders offered to help support pack recruiting events. This also helps connect the troops to help retain boy and adult membership through crossover.
Several units stated that they have parent packets in use. Pack 830 provided their guides in case another pack would like to use some of that content.
LINK:  Cub Scout Pack 830 Guide
2 – CAC Fall Service Events:  "Good Turn for Nature"
Crossroads of America Council is sponsoring service events this fall around the theme of Good Turn for Nature.  Details are available at http://www.crossroadsbsa.org/123.  Along those lines, Dan Corum and Pack 358 have opened up their trail cleanup service project to others in the district who might be interested in attending with their boys.  The event is Oct 6th, from 10 AM to 12 PM, and anyone interested should contact Dan at corum.daniel@gmail.com.
3 – Recording of Service Hours
Are you recording your service hours, as we get close to recharter and filling out our Journey to Excellence? Here are some helps.
Record Service Hours (BSA) Video 
https://servicehours.scouting.org/UI/Security/Login.aspx
4 – Pack 105 Five-year Program Plan
Pack 105 recently shared its 5-year program plan to help provide a well-structure program with intentional variety so that each boys gets a diverse experience in his 5 years as a cub scout. There are also Webelos campout plans, and a guide for teaching the Whittling Chip. If anyone is interested in those program helps, please let Jessica, Mark or I know, and we'll make that information available to you, courtesy of John Salewicz.
5 – "One Hike per Month" (& September Roundtable "homework")
Finally, we have an outstanding action from the spring for Troops in the District to organize one hike per month for the cub/boy scout units, as a means to keep the outing and comradery in scouting. For troops with the means to support this, please be prepared to sign up for specific months and events at the September Roundtable.
========================================================
The next Roundtable is on September 13, 7:00 pm at St. Luke's United Methodist Church, 100 West 86th St, Indianapolis, IN 46260.
September Roundtable topics are:
– Cub Scouts:  Den Leader Training
– Boy Scouts (Family Scouts):  Leadership Training Opportunities / Firecrafter and OA Programs
Yours in Scouting,
Stephen Heath, North Star District Commissioner
Bobwhite Blather is a website written by a long-experienced scouter. As graduates of Wood Badge know, Bobwhite is one of the patrols used in that adult-training course.
In this older post, Frank talks about the problem of Snowplow Parents. Helicopter Parents were bad enough.
Once you read the article, stick around and check out some of Frank's other enlightening posts about scouting, whether Cub- or Scout-level.
North Star Volunteers, lend me your ear… 
Get it??!  I know it's "corny" but I couldn't resist!
I am Kimberly Gorham, YOUR North Star District Popcorn Kernel!  I'm mother of one son, Alexander Gorham, who is a member of Pack 179 (Crooked Creek) where I am also a WEBELOS AOL Den Leader.
It was great to see all of your faces at the District Popcorn Training in Zionsville's Town Hall learning about the new app coming out this year and how-to boost your sales!  So keep an eye out for an email announcing it's release soon!
1) See the other article I posted this week about the upcoming Popcorn Festival! 
2) 
Later this month, I will be sending out a Sign-Up Genius email re: OPERATION POPCORN PICKUP so be on the lookout for that too!
It's a great day to think about Popcorn!!
Yours in Scouting,
Kimberly Gorham
NS District Popcorn Kernel
What's Popping??  Glad you asked!  Join us at the 2018 SCOUT POPCORN FESTIVAL!!!**
There will be 5 Stations to visit (BEFORE you hit the pool):
1) Popcorn Tasting 
2) Prizes (to include the Amazon.com GIFT CARD where you can buy what YOU want)
3)  Online Sales (Can register onsite for a Trail's End account using a computer workstation)
4) Sales Training (Watch a COOL video!)
5) Top Seller Incentives (Info on private LEGO MOVIE screening, customized Van's shoes, Kentucky Kingdom & MORE!)
**BOY SCOUTS: Think this is for younger scouts?  Think again!  We would LOVE to have you help us by volunteering and getting SERVICE HOURS in return!  
**PARENTS: Make sure you bring your Scout-appropriate swim attire so you can go swimming too in our OPEN POOL!!!!!
Yours in Scouting,
Kimberly Gorham
NS District Popcorn Kernel
Pack and Scout Leaders,
Please continue to send your questions to Paul Kovach and I regarding completing the Camping Log assignment for the Lange Challenge.   We'll post an FAQ within the week from the questions we've seen thus far to help you in your compilation of the log data.
Thanks to those who have completed their logs!
Please also see this prior post: