Latest Event Updates
Lead Unit Commissioner for Rechartering Mat Gerdenich and District Commissioner Jeff Heck have received several emails from unit leaders attempting to log into the rechartering system. Many have complained that they cannot login.
We have received an email from Council Registrar Sharon Cone. Sharon clarifies that every year you must login as a "first-time user". Last year's login information will not work.
Sorry for any confusion.
We survived the Zombie Apocalypse!
Thank you to District Camporee Chair Stu Bowes for a warmly received and joyful Camporee. We heard many rave reviews. The weather was delightful (especially given fresh memories of the Spring Camporee's deluge).
We were warned about the coming Zombie Apocalypse by the Indianapolis Metropolitan Police Department.
The scouts attended the many competitions with eagerness. They enjoyed many creative skits at Troop 269's well-executed and well-performed camp fire. The masters of ceremony had a zombie-themed run-on that served to introduce each skit. The MC's were masterful. The troops' skits were often on theme-adapted but traditional scout skits. They worked well because they made the tried-and-true into fresh-and-funny surprises. Sometimes an old story told with a fresh twist is the most enjoyable.
We even had Troop 358 do a solid rendition of Heywood Bank's Famous "Toast!"
Our District Executive Con Sullivan made his North Star Camporee debut with a well-executed Emergency Mobilization Drill to satisfy the Emergency Preparedness Merit Badge's Requirement #7. Many scouts reported to me that drill was the most enjoyable part of the Camporee, because they got to run, find victims of a tornado, do triage, and demonstrate their knowledge of first aid and patient transport.
Our Assistant Camporee Chair Rick Akers broke out his stage make up to dress the victims to make the drill even more realistic.
We 18 adults trained in matters ranging from Youth Protection Training, Chartered Org Rep Training, District Committee Training.
Most importantly for training, the District would like to thank Troop 73's Scoutmaster Vince Hernly and Troop 56's Committee Chair Sandy McNutt for serving as lead instructors, respectively, for Scoutmaster Specific Training and Troop Committee Challenge. Thank you, too, to Troop 56's Assistant Scoutmaster Don Bievenour for assisting Vince with the Scoutmaster Specific Training.
We have heard many thanks from scouters for reviving training at Camporee's. Look for more in the future, including Introduction to Leadership Skills for Troops (and Crews?) targeted at current and future Senior Patrol Leaders.
Friday at the Track begins the District Pack Overnight.
Taking your Cubs and Webelos camping is a very important part of retaining Cubs and growing your Pack. If you don't camp often, your Pack will lose members.
The District Pack Overnight is a great way for new parents or reluctant camping parents to learn outdoor skills.
if your Pack camps on its own, one person must be BALOO-trained. For this Councilsponsored event, this requirement is not necessary, since we will have trained people present.
If you or your Pack cannot camp out, they can still participate in the Saturday Fun Day at the track.
We hope to see you there.
Council Operations Meeting October 2015
Register
Tuesday October 20, 2015 from 6:30 PM to 8:30 PM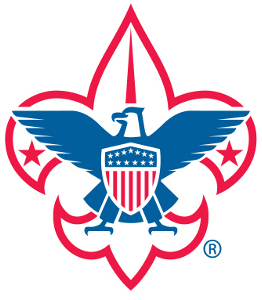 The purpose of this meeting is to gather key volunteers from all district in the council to recognize success stories, review the state of the council and learn about council initiatives that impact your role in the district and Scouting in general.  The Council Operations meeting will consist of a general session followed by breakout sessions for
Membership,
Public Relations/Marketing,
Program,
Training,
Activities/Civic Service,
Camping,
Advancement, and
Commissioners.
A light meal will be served beginning at 6:30 pm, with the program to begin at 7:00 pm.  We look forward to seeing you on October 20th!
As part of Rechartering season, North Star District is making a hard push to move the District to 100% Trained.
For online training, this is easy. Login at the newer my.scouting.org (not the older myscouting.scouting.org). If you have never used the website, try to login with your user name and password from the older site. It may ask you to register. That is fine. When registration is done, it may take as long as 30 minutes for the websites to port your information from the older site to the newer site. The best idea is try to login & register then walk away for a meal or other activity. When you come back, try to log in.
Please do not try to register multiple times. Each time it registers a new user, it generates a new BSA Membership ID Number. If you have more than one number associated with your name, it will cause the ScoutNet database to function incorrectly. Just be patient after the first login. This patience pays off.
For Cub Scout leaders, all of their basic training is online, albeit with a new website.
For Scout leaders, many are online. Scoutmasters primarily have required in-person classes. (Chartered Org Rep training is primarily in-person, too, but Crossroads Council does have some online options. See the website's training page for more information.)
All scouting programs are moving to increased online training, too, over the next year.
I have heard several reports in the past month about problems with the new training system. Many of these problems relate to the system relying on Adobe's Flash software. If you have not recently updated your Flash software, this will prevent the online training from occurring. Do the update first.
Similarly, I have heard that the scouting training had many problems in the past month. I have just tested several scouting training classes online. I had no problems. However, I know that my Flash software is up-to-date.
Please make sure that your Pack and Troop Committee Members take the Committee Challenge for their program before rechartering.
Heather Brownell of the Heart & Soul Clinic in Westfield, Indiana has contacted volunteer organizations with the following plea for help:
The Heart and Soul Clinic is desperately in need of a group or organization to pull some weeds and cut back some bushes.  Depending on the number of individuals that help, I am guessing this should only take at most 2 hours.
Heather can be contacted at  (317) 804-5782. I am not going to post her direct email on the internet, but the information email for the clinic posted on their website is info@heartandsoulclinic.org.
Thank you to Troop 56's Bill Cherry for this lead on an article.
For units in Washington and Pike Township, many units have their Rechartering Turn-In this Thursday night.
Catholic units in those townships have their Turn-Ins next week.
Zionsville units have their Turn-Ins next week, too.
See Rechartering Update 2015 page for the official date and time for your unit.
Here is the latest from District Camporee Chair Stu Bowes on preparations for the Zombie Apocalypse Camporee:
Dear North Star Scouters,
Keep our fingers crossed, but it looks like the weather is cooperating for us this weekend.
We have a lot planned and a few surprises that should be fun. Con Sullivan, our multi-talented DE, will be conducting a group evacuation activity at 4:00pm on Saturday. This will help the Scouts with a difficult to coordinate aspect of the E Prep merit badge.
I am still looking for a few troops to report back to me on head counts and their plans for patrol competitions. We only have 6 activities on the books which includes my quiz and that's a little on the light side. [Roster form is available here to download.]
The south gate will be open until 11:00 PM on Friday, from 8:00 to 11:00 on Saturday and 8:00 til noon on Sunday.
The west (main) gate can be triggered internally (via sensors) if needed, but discouraged.
YiS,
Stu

Sign Up Sheet
Troop #      Scouts     Adults    Total
Troop  56    20         5         25
Troop  35     5         4          9
Troop 269    20         4         24
Troop 343    11         6         16
Troop  73    10         5         15
Troop 514    10         4         14
Troop 358    20         4         24
Troop 804     7         4         11
Troop
Troop
____________________________________
Total:      103        35        138

Campsites are available first-come, first served.

Willie Cap eligible Scouters:
Ron Wells T343
Andrew Himebaugh T343

Patrol Competitions:
1- T343 "Zombie Down"
2- T586 "Zombie Escape – Chart a path to safety" Cory Christensen
3- T69
4- T269 "Zombie Death by Water Balloon"
5- T35
6- T804
7- T73
8- T56
9- T358  Tomahack Toss
10-T35   String Burning
11- [North Star Firecrafter Ember – "Burn the Zombie"
12-] STU   "Will You Survive the Zombie Apocalypse?" quiz

Interest In Adult Training:
T269- 2-3 adults for training [Please post RSVPs to cacnorthstar.org/]

Other Needs:
Flag Raising –  T358
Flag Lowering – T69
Scouts Own –
Campfire – T269
Bathroom Cleanup – T514
Fireman/Police Officer needed for Skit at Flag Raising- T269 and/or35

Campfire Skits:

All Troops are asked to organize at least one skit based around the Zombie theme for the Saturday Campfire.

As a reminder, here are the dates for our other upcoming camporees:

1/22-24/16 – Camp Kreitenstein
4/22-24/16 – Camp Kikthawenund

Stuart D. Bowes
317-696-7569
sbowes@indy.rr.com
Camporee is important because Emergency Preparedness is important.
I am often interested in receiving ideas for articles that are interesting and timely. This article is due to a suggestion from Troop 343's John Ruggles. The link he sent demonstrates that the general public is most prepared for emergencies if they have practiced emergency preparedness skills.
In 2009, FEMA conducted the Citizens Corp[s] National Survey of "Personal Preparedness in America ( http://www.citizencorps.gov/down… ).

The Citizens Corp[s] Preparedness survey highlighted several aspects of "preparedness":

Having disaster supplies
Having a household plan
Familiarity with community systems
Volunteer experience with a community safety organization
Knowledge of immediate response
Participation in drills
Preparedness training

It seems obvious when you say it, but research shows that people who receive preparedness training are more likely to be prepared.

And involvement in related projects demonstrably increases actual preparedness, more than just about any other factor:

Individuals who had been involved in a community safety program (74%) or a disaster response team (71%) were significantly more likely to have disaster supplies in their home as compared to those who had not volunteered (52% and 50%, respectively).
I also found the comment from Daniel Smith particularly useful. He reminded me of the 2012 Baylor University study of the impact of scouting on the scouts. Daniel sums up the study rather succinctly this way,
In short, the study discovered a trend between those involved in the Scouting program and their future successes in life. Some of the noted trends include "higher levels of planning and preparation skills," a higher chance to "be in a leadership position at their place of employment or local community," and they "report [to have] closer relationships with family and friends." So, one can infer that Scouting alumni are better prepared than the average citizen for many aspects of life.
The BSA has done a nice job of reducing some of these findings into marketing brochures that you may have seen in the past.
Please make sure to consider some of this material as you prepare Scoutmaster Minutes, skits, and games for Camporee and in the immediate follow up. Reinforce a great message.
Thanks again to John Ruggles for the lead on a good story.
From time to time, I receive requests for leaders to be added to our weekly email list. You can add yourself  by clicking here.
You are invited to send an email to your unit and invite them to visit http://eepurl.com/bqJbcD to sign themselves up.
If you would like us to invite a list of people, send Jeff an Excel spreadsheet with a column for First Name, Last Name, Email, and Primary Phone each in separate columns.
Leaders to consider adding might include but are not limited to those handling Rechartering, summer camp, district or council events, advancement chairs, highly-active Assistant Scoutmasters or committee members, persons you wish to recruit in the future to bigger roles.