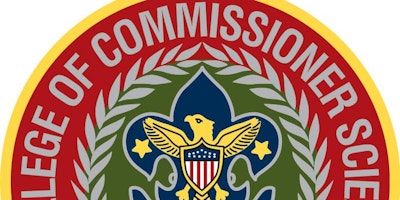 Register
Actual time is 7:15 AM to 4:45 PM but the system likes only starts on the half hour. Open to…
Register
This meeting is where the District Nominating Committee's slate of officers for the 2018 will be nominated and voted on.…
Latest Event Updates
Did you miss Saturday, September 12th's Rocket Launch? Don't worry, we have you covered.
There will be another Rocket Launch this Saturday, September 19th from 1:00 to 3:00 pm at Zionsville United Methodist Church, 9644 Whitestown Road, Zionsville, IN 46077. (Rain date September 26th.)
Please RSVP here so that we can plan accordingly.
This will be hosted by Packs 358 and 105.
Make sure your Cubs get to launch their rockets!!
Here are some of the pictures we've seen so far.
BSA has finally made the new Cub Training system available online. I have completed the first third of the Den Leader Training. From this limited experience, I have learned a lot about the new system.
Different System
The new training system is wholly different than our old system. It relies on a third-party vendor that provides online training systems which is branded as ScoutingU. This means that you have to login to the new system, even if you are already logged into to my.scouting.org. The ScoutingU website has its own quirks and navigational issues. Its flow is terrible. You have to read the instructions extremely carefully, because it is not at all like either the old system or most any other operating system that you have used.
Please note that the vendor does not appear to have access to your "Trained" record in ScoutNet (as viewed in my.scouting.org or myscouting.scouting.org). It can only report whether you have "Completed" or are "Incomplete" on the vendor's training modules. Please check with my.scouting.org for your training records' status.
If you are having technical difficulties accessing the new training site, read the comments section below for updates and tips for troubleshooting.
Jerry Simon, chair of the Eagle Boards of Review, has reported to the District that the following scouts have passed their Eagle Boards of Review on September 9, 2015:
Calvin Bruce T-343

Nicholas Leverenz  

T- 514
Congratulations to North Star District's newest Eagles!
Our chartered organization St. Monica's Catholic Church had a fire. Initial reports are that it suffered $400,000 damage to the area around its Narthex.
District Commissioner Jeff Heck has spoken to their Chartered Organization Representative Chuck Meers for Pack 514 and Troop 514. Chuck reports no immediate needs for his units, but he acknowledges that this is subject to change as rebuilding begins. The units meet in an out-building, so they did not take a direct hit from the fire.
In the meantime, please keep these loyal scouters and their fellow parishioners in your thoughts and prayers.
UPDATE 9/9/2015 11:55 am:
A statement from Archbishop Joseph Tobin:
You probably have already heard about the fire at St. Monica Church early this morning.

· There was a serious fire at St. Monica Church early on the morning of September 9, 2015. The first alarm was sounded about 3:30 AM. Fathers Todd Goodson and Martín Rodriguez as well as Michelle Boyd (school principal) and Barbara Bacon (business manager), rushed to the scene.

· There were no injuries.

· The narthex of the church is destroyed. While there is no fire or water damage to the worship space, the church proper was filled with smoke and there is probably some damage. The school and other buildings were not damaged.

· The cause of the fire has not yet been determined.

· Classes have been cancelled for today but Mass was celebrated at 8:00 AM in the gym.

· Please pray for the parish of St. Monica.

Thank you.

+jwt
Sharla Merrick, our Cub Roundtable Commissioner, led a discussion last Thursday about this Saturday's District Rocket Launch. Here is what she reports from that conversation:
WHERE: Camp Belzer, 6102 N Boy Scout Rd, Indianapolis, IN 46226.
TIME: 10:00 AM – 2:00 PM (Open House. Come when you can.)
We need personnel to man the following activities for the whole time or shifts (contact
Jeff Heck
):
Firecrafter: fire demo,
Troops: cooking,
Provided: Archery and BB gun shooting.
This event is a Pack event. This means that the Pack must either provide 2-deep leadership for the boys unaccompanied by parents or that a parent must accompany the Cub Scout. Put simply neither Council or District is set up to handle unaccompanied Cub Scouts.
Watch this blog post for updates.
Stu Bowes, Camporee Chair and Assistant District Commissioner, led a conversation at the September Roundtable to plan the Fall Camporee. He reports that the Fall Camporee will take place Friday, October 9, 2015 through Sunday morning, September 11, 2015 at the Indiana School for the Blind and Visually Impaired at 7725 N. College Ave, Indianapolis, IN 46240.
The theme will be "Zombie Apocalypse." The topic will be Emergency Preparedness. This will give us a wonderful chance to be able to mix the Halloween season's goofiness with serious skills training and practice.
The cost will be $5 per person.
Security gates will be open most of the weekend. Using the 75th Street entrance is usually the easiest and least confusing approach.
Camp sites are available on a first-come, first-served basis.
Needs
After the Roundtable meeting the following items still need to be completed. Troops are asked to contribute information about the following items to Stu:
competition station plans (please ask your PLC to contribute ideas; senior scouts running stations is a wonderful way to intrigue senior scouts about camporees);
Number of scouts and adults attending;
Every troop to plan a campfire skit;
You will be required to use a fire pan because only above-ground fires are allowed.
We also need volunteers to do the following:
Troops or honorary society (i.e., Firecrafter Ember or OA Chapter) for flag raising and lowering;
Troop or honorary society to lead campfire;
Troop or honorary society to lead "Scouts Own";
Troop to perform bathroom cleanup on Sunday.
Also needed police officer or fireman with vehicle for Zombie Apocalypse skit at flag raising ceremony. Please contact Stu Bowes if you can help. Some of our IMPD officer-scouters will be otherwise occupied with professional or troop duties.
For our traditional scout units, we have received this request for support from our sister After-School Program units at Northminster Presbyterian Church. Please share this with your unit or your own clergy:
Please- Help us get scouts  "on the bus"

Crossroads of America has a growing "After school Program" in many IPS Schools

This is an outreach and diversity focused  mission to serve the undeserved and help build future leaders and scouting programs in the community.

Andrew Bowman, Kristin Pace and I are asking each of to to appeal to your congregations to find people and transportation to help get scouts to after school programs in the Indy area

Clear Vision: You have a church bus..  you have a driver..  you pick up scouts at schools and take them to after-school events and bring them back to school after the event.

This is an excellent use of church bus and church member time in a short focused  "mission"

It also exposes your church and your members to scouting programs.

Why?  The parents of these scouts are not able because they are working.

Why?  IPS is not budgeted to do so.

Why?  Because we are called to serve our community and scouting

Why? Keeps scouting  and your church visible in the schools and in the comunity
Josh Hill

Stevenson Joshua Hill

317-695-8115 Mobile

See my Profile on Linked In 
Don't forget to get your new leaders trained online at My.Scouting.org or with in-person classes from Council and its Districts as listed at the new Council Training Hub website.
This training is required for Rechartering.
If you run a training session, please add it to the new Council Training website.
Don't forget that door-to-door sales begin Friday, September 4, 2015!
Storefront sales begin September 19th.
For more information visit the Council popcorn page
.