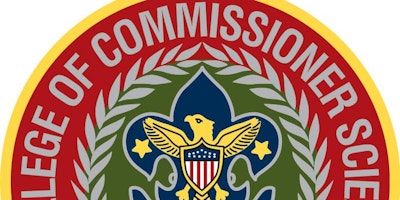 Register
Actual time is 7:15 AM to 4:45 PM but the system likes only starts on the half hour. Open to…
Register
This meeting is where the District Nominating Committee's slate of officers for the 2018 will be nominated and voted on.…
Latest Event Updates
Frank Maynard runs a well-read blog called Bobwhite Blather. He is a long-standing Troop Committee Chair. He has a wonderful article about recruiting ideas that you have not tried. Give it a read.
August 12, 2015MyScouting Tools Maintenance
On Thursday, August 13, from approximately 8 AM to Noon CT, MyScouting Tools will be inaccessible. During this timeframe a maintenance notification will be displayed on the webpage. This maintenance will make improvements to the My.Scouting data base. Please direct any questions to the Member Care Contact Center at 972-580-2489.
This year's recruitment night being consolidated on one date for all units on Thursday, August 27th, which is our regularly scheduled District Committee Meeting night.
We need to change the District Committee meeting date. It has been moved up to August 20th at 7:00 p.m. It will still be at St. Luke's United Methodist Church. The room has been changed to Room N-101, Entry #7 (northernmost door to the main building).
Preparations for recruitment night will be one of the key points on the agenda. Anyone volunteering to assist with recruitment is asked to attend this meeting.
** Please be advised that the church's parking lot is currently undergoing major renovations to the traffic flow pattern. We are told that the work will be done before the meeting date. Even so, please drive with care on campus, since the new pattern is startlingly different than the old pattern.
This year, the Journey to Excellence ("JTE") scorecard will be required in Rechartering. In April District Commissioner Jeff Heck emailed a link to a self-assessment form to each unit. An article about this email was posted on this blog.
JTE and the self-assessment are two parts of the same process
. National council's goal with JTE is to encourage units to become more self-aware of what elements of their programs work well and what elements need a boost. JTE scorecard is designed to help units see where these elements in a simplistic scoring method. The self-assessment is designed to take those simplistic scores and translate them into actions that improve the unit in a meaningful way.
Let's take a look at what has been recent experience versus how this process is supposed to work. We will use the example of a Cub Pack.
Before JTE and self-assessments, the Pack Key 3 (i.e., Chartered Organization Representative ("COR"), Pack Committee Chair, and Cubmaster) were expected to sit down and agree on the principles and personnel used to run the Pack. They were expected to read through all of the manuals for Cubmasters, Committee Members, and COR and figure out what needed attention. What often happened is that some of the Key 3 had read everything, some had read only what applied to them, and others read nothing. When the Key 3 did meet, there was no clear agenda on what the Pack's principle focus for improvement should be.
Where a Unit Commissioner was assigned to the Pack, the Commissioner would sometimes offer some verbal guidance or an outline on how to proceed. More often than not, especially in North Star District, the Pack Key 3 neither knew what a Commissioner was or who was assigned to the Pack.
With the new JTE and self-assessment combination, the Pack is asked to have a dedicated meeting for the Pack Key 3 and the Unit Commissioner every six (6) months. The agenda is to review the a self-assessment form with focus on identifying the Pack's strengths and weaknesses today and designing a plan for improvement over time. The self-assessment form emphasizes identifying specific areas that a healthy pack needs to thrive. Within those areas, the Key 3 are asked to describe what specific tasks that they would like to undertake, who will be delegated primary responsibility, and when the deadline for completion will be.
This process is designed to mimic the business planning processes of any healthy organization. The process is broad in scope of what needs to be reviewed. The process is systematic in its regular method of assessment to avoid complacency or reckless ignorance. The process is brief in documentation necessary. The process is clear on delegation and responsibility to avoid confusion or omission.
With these a self-assessment forms in hand, JTE scoring should be much similar. The categories in the JTE scorecard and the self-assessment match up nearly identically. Within an outline of an action plan from the self-assessment form in mind, the JTE scorecard's intent and focus is much easier to decipher. The expectation is that a regular self-assessment with clear delegation of responsibility and accountability will make the scores on the JTE scorecards go up as a natural consequence of successful planning.
Rather than using the sample form on this page, please print out your own form from the link emailed to you (or contact your Unit Commissioner to send you a new link). This form from my.scouting.org will be automatically populated with some of the BSA's records about your unit. This will allow you to double check your unit's records versus BSA's and make sure that you know your unit's training status.
The District Commissioner's Service is working hard to prepare our units for October's rechartering and the added requirements of preparing the JTE scorecard. Please discuss with your unit's Key 3 when they can meet to review your self-assessment and invite your Unit Commissioner to attend. Attend a District Roundtable or Commissioner's Coffee to learn more.
Dr John Eliades, Golden Eagle's Training Chair and ex officio member of the Council Training Committee, reports about Pack training resources:
Dear fellow CAC Trainers

In advance of our meeting next week I would like to share with you some new training material we have developed in time for the Annual Kick-off.

We could not wait until the New Den Leaders Power Point was developed since we have to start training our trainers. Our Den Leader Orientation has been uploaded to http://sdrv.ms/KZ0zVm in folder "ADULT POWER POINT SHOWS" and subfolder "CUB-ADULT PPS". If anyone wishes the PPT version for further revision/adaptation, contact me.

We also have developed multiple Leadership Notebooks to aid the new Cub Leaders/Comm. Members.

Open folder "CUBLEADER LEADERSHIP NOTEBOOKS" and download any you have an interest in. To supplement these we also have developed a series of PP Presentation to help with the initial orientation of these new leaders.

To help organize the CAC Family Talent Survey we have developed an Excel Spreadsheet to make it easier to store, and search the info "PACK FAMILY TALENT&VEHICLE INVENTORY". This can be encrypted and stored in a Cloud Storage such as SKYDRIVE for free and thus updated easily and downloaded by Pack Leaders without the constant hassle of sending paper revisions. This file can be found within any of the notebooks in a folder titled "6-Z8-Leadership & Parent Talent-Driver Info". A troop version containing Merit Badge rather than Cub Adventure info can be found in our  folder"TROOP ADULT LEADERSHIP NOTEBOOKS."

I would welcome your comments next week's CAC-Training Comm. Meeting.

John Eliades, GED-Training Chair
Image Posted on Updated on
Monday the Crossroads of America Council came together to grieve the loss of one of its mainstays Mike Stalcup.
For those that could not make the funeral, here are some pictures of the history of scouting in our council that Mike participated in. If you know names of people in the pictures, please put them in the comment section.
Michael A. Crothers, Area 6 Training Chair, which is over Crossroads of America Council, reported this morning that:
On Monday morning at 8am Central BSA's Information Delivery Group plans to start an upgrade to my.Scouting.  As a result of the installation ELearning training will be unavailable for most of the day Monday August 10. Please pass along to your unit leaders that they will be unable to take YPT or other online courses on Monday.  This announcement has also been posted on the myscouting.org landing page.

But here is the Good News:  After we complete this work on Monday then volunteers will be able to take online courses from the new my.Scouting in his/her MyDashboard.  There will be 4 new tabs in the MyTraining menu selection.

The first one highlights the 3 Youth Protection Trainings available.  And when you click on the Take Course button it takes you to the training.
The second tab "Training Center" allows you to take all online trainings.
The Requirements tab lists each of your positions and the trainings required for each position
And the Completions tab will display all training you have taken.

As a reminder in addition to council and district training chairs, all commissioners – as well as unit Key 3 0 have the ability to input training in the Training Manager Tool.
We are approaching the two week mark from Back to School Night for scouting. At this point, your pack's to-do list should already have some items marked as "Done."
First, you should have an annual calendar planned and printed for distribution. The calendar should be sure to include your schedule for adult training, the September 12th Rocket Launch and Pack Family Overnight Campout in October. The calendar does not have to be in depth. It just needs to include the date, time, and one-sentence description of the activity. The goal is all families will be able to block time on their calendar to avoid later scheduling conflicts. The calendar should cover through August 2016. Details such as location, leader-in-charge, rendez-vous times and delegation of responsibilities is immaterial right now.
Second, you have an annual budget for the pack and dens that is broken down to an individual scout. This should include basic information about the initiation fee, the role of popcorn sales or other fund-raisers in deferring the costs, methods for obtaining uniforms cost effectively, and campership opportunities for big-ticket items like Summer Camp. The new family needs to know what this is going to do to their family checkbook. Ultimately, they need to know there is room for all scouts, regardless of family finances. Contact your Unit Commissioner or District Commissioner Jeff Heck for help in designing your budget or sales pitch.
Third, you should now have possession of the model rockets that you are expected to distribute to your new recruits. These were available for distribution at the August 6, 2015 Roundtable. Only a handful of Packs attended to receive their rockets. Contact your Unit Commissioner or District Commissioner Jeff Heck for information on how to arrange pick up of your rockets.
Fourth, you should now know where you are manning tables for August 27th sign up night. Contact District Executive Con Sullivan if you are not sure or have not informed him of your plans for that night.
Fifth, you should now know who, where, and when your Pack is providing speakers for Boy Talk recruiting speeches in advance of August 27th.  If you do not, again, contact District Executive Con Sullivan.
Sixth, you should know who your Pack Back to School Night coordinator is.
Seventh, you should have reviewed your website, Facebook page, and other online resources to make sure that they are up to date and accurate. Make sure that the Pack officers names and contact information is correct. Make sure meeting time and place information is included. Make sure that your basic calendar information for special events. If you do not have a Pack Facebook page or webpage, I recommend using wordpress.com. It has free website that a non-techie can learn quickly. Updates can be done as simple posts (like on this website). Old information remains available to review in the archive.
If your Pack has each of these done and you have read this article in full, please have your Pack Committee Chair email District Commissioner Jeff Heck that these are done.
Thank you for your continued support of scouting and Back to School Night.
Sox reported on the Firecrafter Facebook page that 195 Firecrafter candidates were eligible for ritual. Congratulations to the new candidates.
Grand Ritual is coming up Friday, August 14, 2015.
Part of this year's Back to School recruitment campaign is to have activities for the Cub Packs to participate in during the first 60 days of the school year. Essentially, these are "just add water" activities.
Pack Overnight Campout
One of these activities is the Fall Pack Overnight. Council has preplanned three different Pack Overnight weekends. All your Pack needs to do is sign up according to the information in the Council's flyer then show up.
North Star District is encouraging all of its Packs to participate in the Pack Overnight at the Indianapolis Motor Speedway from Friday, October 17, 2015 at 6 p.m. to Saturday, October 18, 2015 at 4:00 p.m.
There are many exciting activities already planned.
If your school, athletic team, or Pack has a conflicting event, there are alternative dates and locations.
While participation in these Pack Overnights, Cubs who camp out on a regular basis are more likely to remain active in scouting. This is what they think scouting is all about. (And they are not far off the mark.)