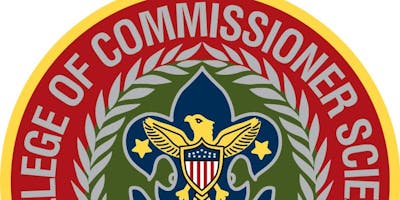 Register
Actual time is 7:15 AM to 4:45 PM but the system likes only starts on the half hour. Open to…
Latest Event Updates
North Star District will be offering several training sessions at the Fall Camporee.
Since the Camporee will be at the Blind School, scouters who will not be able to camp out with us should feel free to stop in and participate in the training sessions.
Please make sure to sign up for the sessions so that we can plan for the appropriate number of handouts. Walk-ins will be gladly accepted but may not have handouts.
Several of these trainings are required for rechartering, so encourage your scouters to attend.
This Saturday, September 26, 2015 at 8:00 am, North Star will be offering the Trainer's Edge (formerly the Trainer Development Conference) at St Luke's United Methodist Church. Reservations' opportunities and information about location can be found here. A flyer is available here for distribution to your units.
This course is required for participation on Wood Badge Staff or National Youth Leadership Training (White Stag) Staff, for both adults and youth. This course is often only offered at University of Scouting.
Participation is advantageous for District and Unit Training Chairs, training committee members, SPLs, or scout leaders of all types.
Come participate in this event to help boost your unit and your district!
Nick and Sam from Zionsville and Troop 69 and Pack 358 are the stars of new videos. They teach scouts about popcorn sales and how it is done.

Crossroads of America Council Development Director Leslie Anderson said, "I am so proud of Nick & Sam (from Zionsville) as the co-hosts of the Trail's End TV popcorn segments.  These are released to every user that has an account in Trail's End across the whole nation!"
Crossroads of America Council Scout Executive Patrick Sterrett got straight to the point, "Very cool! I love those kids!!!"
Take a look at all of the videos so that you know why Council is so proud of our District's Nick and Sam.
There is rumor of Guiness Book of World Record attempt and coverage by Fox 59 on October 17th. Stay tuned to this blog for more details.
 UPDATE: 9/23/15:
Apologies for tardy update. Friday's funeral was a spectacular affair. The enormous sanctuary of Zionsville United Methodist Church was nearly standing-room only attendance. The scouts showed up in large numbers from many different levels of including troops, packs, district, and even Council, in the person of Council Scout Executive Patrick Sterrett.
DJ's patrol completed a couple of requirements posthumously on DJ's behalf, allowing Troop 804 to award DJ his Second and First Class ranks, posthumously, too.
Even more impressively, at the request of Troop 804 Scoutmaster Greg Hoyes and the recommendation of the Crossroads of America Council, the National Court of Honor awarded DJ Preece the rather new
Spirit of the Eagle Award
. This award is reserved for scouts who lost their lives before being able to complete the Eagle Award but throughout their scouting career exhibited the characteristics of being worthy of the Eagle Award. This is high praise for a 12-year old.
The pastor in his homily did an exceptional job of explaining and showing through videos why DJ was worthy of such an award. DJ's enthusiasm for life, compassion for people, and hard work in following his passions gleamed through all messages.
Over the past several years, Rechartering has been confused and chaotic in our District.
This year the District Commissioner is working to avoid this problem. The plan is wholly different than what North Star has done in the past. It requires charters to be prepared and turned in on specific dates on October 8th, 14th, and 15th. Each unit is scheduled for a specific date, time, and location for charter turn-in.
Many details about the process and expectations are listed on the district webpage for rechartering. Please make sure that your Committee Chair reviews this page as soon as possible, so that your unit is ready on time for its rechartering turn-in date.
Remember, this Friday, popcorn will be available for pick up and use in show-and-sale.
We are ending the second week of the "Popcorn Take Order Sales Blitz"! Encourage your Scouts to try to make the $350 goal in the next few days to earn the iTunes gift card. Remind your parents that they must submit a copy of their Scout's sales sheet by 5pm on 9/21/15. See the following link for more details.
Did you miss Saturday, September 12th's Rocket Launch? Don't worry, we have you covered.
There will be another Rocket Launch this Saturday, September 19th from 1:00 to 3:00 pm at Zionsville United Methodist Church, 9644 Whitestown Road, Zionsville, IN 46077. (Rain date September 26th.)
Please RSVP here so that we can plan accordingly.
This will be hosted by Packs 358 and 105.
Make sure your Cubs get to launch their rockets!!
Here are some of the pictures we've seen so far.
BSA has finally made the new Cub Training system available online. I have completed the first third of the Den Leader Training. From this limited experience, I have learned a lot about the new system.
Different System
The new training system is wholly different than our old system. It relies on a third-party vendor that provides online training systems which is branded as ScoutingU. This means that you have to login to the new system, even if you are already logged into to my.scouting.org. The ScoutingU website has its own quirks and navigational issues. Its flow is terrible. You have to read the instructions extremely carefully, because it is not at all like either the old system or most any other operating system that you have used.
Please note that the vendor does not appear to have access to your "Trained" record in ScoutNet (as viewed in my.scouting.org or myscouting.scouting.org). It can only report whether you have "Completed" or are "Incomplete" on the vendor's training modules. Please check with my.scouting.org for your training records' status.
If you are having technical difficulties accessing the new training site, read the comments section below for updates and tips for troubleshooting.
Jerry Simon, chair of the Eagle Boards of Review, has reported to the District that the following scouts have passed their Eagle Boards of Review on September 9, 2015:
Calvin Bruce T-343

Nicholas Leverenz  

T- 514
Congratulations to North Star District's newest Eagles!