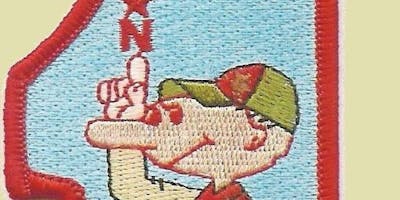 Register
This is for the Commissioner's Staff only.  Prospective Commissioners are welcome to attend. Q: What is a "commissioner"?   A:…
Register
The theme, location, and details are unknown. I have entered the scout center as the location as a placeholder.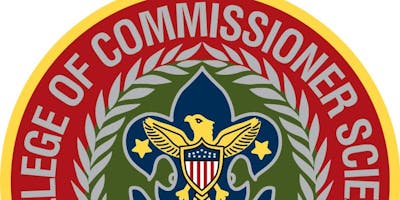 Register
Actual time is 7:15 AM to 4:45 PM but the system likes only starts on the half hour. Open to…
Latest Event Updates
UPDATE 7/21/15: In July BSA open direct access to this reporting from within my.scouting.org. Now there are two ways to access the national database: my.scouting.org and servicehours.scouting.org. There is one way to access the local database, described below.
Like any business, Crossroads of America Council wants to be able to understand what is happening in its territory. Since the Council cannot have a person at every Pack, Troop, or Crew activity, Council seeks to learn what is happening by asking its units to report their various activities. We are all familiar with recharter reports, JTE reports, advancement reports and summer camp reports.
What we are not as familiar with is Service Hours Reports.
Council seeks to learn information about unit service hours for many reasons. One is to be able to better market scouting in our Central Indiana territory. When scouting was in its infancy, newspapers such as the Indianapolis Star ran reports about the activities of Boy Scout Troops all over the Indianapolis area. For nearly 20 years, these newspapers ran a column entitled, "Star's Column for Boy Scouts." It was the blog of its day.
Most of the time these articles were focused on the Troops' advancement, camping, and sports competitions (such as troop vs. troop scores in basketball).
During World War I and the Liberty Bond Drive, reports about the troops' bond sales and other service activities took greater prominence in the columns.
In addition the newspapers general News Department would run stand-alone stories about the scout troops service to others.
Today, newspapers do not spend any time running regular columns about scouting. There are too many competing youth organization that would want equal time.
The current generation needs to rely on newer technology than a newspaper beat reporter to get the word out about what the scouts are doing every day.
We troop leaders need to be our own newspaper reporters. We need to gather information about the story. We need to write reports. We need to publish the reports. We need to make sure our reports get into the hands of prospective scouting families.
Service hours are an important part of Journey to Excellence reporting, which will be required with this year's Rechartering.
I was not appointed as the Committee's secretary, so I did not take notes with an eye to that thoroughness. Nor was I a participant in each break-out session. With those warnings, I will highlight some of the discussions from the Committee Meeting.
Steve James, the District Chair, opened the meeting and emphasized that District needs to be focused on membership recruiting for August 27, 2015. He said, "We are in All-Hands-On-Deck mode. We need all Packs, Troops, and Crews to be part of the process."  Steve introduced our new District Executive Cornellius "Con" Sullivan. Con rapidly covered the points about our Council-wide Back to School Night that Darin Stendl, Con's supervisor, had covered at the May Roundtable. Jump to the link for a detailed report. The most important part of the presentation for this report is that the marketing campaign's call to action for the general public is "Sign up at your local elementary school." This means that we need personnel at all of our District's elementary schools.
During his presentation, Con emphasized that we have nearly 43 elementary schools to cover at sign-up night, while we only have 35 chartered units and 18 Cub Scout Packs. There is no way that the Packs can man all of the elementary schools. Con also underlined that there is a Recruiting Rally at Victory Field in downtown Indianapolis on the evening of July 16, 2015. (Literature about the campaign is available on the Council website, too.)
In Darin's earlier presentation he had emphasized that the call to action does not emphasize Cub Scouts. It is a general call to join Scouting. This means that Troops and Crews could receive new members, too.
Con reported that North Star District's Cub Packs are encouraged to participate in a District-wide Pack Overnight Campout on October 17-18, 2015 (I will need to review my notes to double check dates) at the Indianapolis Motor Speedway. Other weekends and campsites are available if Packs have fewer conflicts, but IMS is being pushed for North Star. IMS is close to home and exciting. Race cars and another race themed aspects will be emphasized through the weekend.
After Con's presentation, there was a general open discussion of some of the logistics. One issue brought up is that customarily Packs collect the initial dues from new families on sign up night. Council then asks for a check from the Pack to Council to cover the new recruits' BSA dues. This lead to some surprise and frustration. In addition, there was confusion about how much BSA dues the Pack should collect the first night to be considered a completely "registered scout." Con did not have the answer at that time. These topics would be addressed in more depth later. For the duration of the meeting, the Committee agreed to take the issue under advisement and focus on the immediate mission of recruiting. At the meeting Con promised to clarify a few of these issues as quickly as possible.
This morning, he emailed me some clarifications. Read the rest of this entry »
One of the first signs of trouble in the health of a Cub Scout Pack is that Cubmaster is heavily involved with the parents.
The Cubmaster, like his Scoutmaster equivalent, has the primary responsibility for taking care of the boys and coordinating the efforts of the Assistant Cubmasters and Den Leaders. He is the head of the Operations Department of a Cub Scout Pack.
So who takes care of the parents? The Pack Committee Chair. He or she is crucial to allowing the Cubmaster to provide a good program to keep the boys interested. If the Cubmaster is handling most of the phone calls and emails from the parents, the Cubmaster is going to waste his volunteer time that should be spent on the boys.
Frank Maynard is a long-time Troop Committee Chair. He hosts a blog at BlogWhiteBlather.com. Frank focuses on running the troop and the issues that scout leaders have in working with the parents.
One of the major issues at any campout is the new scout leader who just came from Cub Scouts. He tells a story about the common experiences that happen.
In his Soul to Work blog, leadership author Scott Mabry explains this very well. He tells us that the more we hold on to our old expectations, the more anxiety results and the more frustration ensues. It's because, as leaders, we have become accustomed to being responsible for our portion of the Scouting experience, and we feel that we have failed if things go wrong. Now certainly we can't just stand back and let a patrol or the troop flail about aimlessly, but neither is it our responsibility to do it for them. Our job goes from providing the program for the Scouts to providing them with the tools to spin their own program. It's helping them discover for themselves which way to go, not pointing them in the direction we think is right. We have to let go of the way we did things before, as well as the idea that our reputation is staked on whether we have a snappy troop.
What Cub Scout leaders need to know is that, as leaders of Cubs, they are responsible for putting boys in tents, in the outdoors, and in other experiences that are hands-on experiences.  Their job is to assist the Cubs with discovering themselves and their world. Cubs need to know themselves and some basics about the world before they can learn the next step. The Cub leader is the teacher, babysitter, and cat-herder.
As has been explained in an earlier post, this year's marketing for fall recruitment will be very different than the past.  These changes will affect all packs, regardless of what their past recruiting history has been.
North Star district has been blessed with many Cub Scout packs that have done a very good job of recruiting new Cub Scouts for years.  They have been self-reliant.  They have grown.  They have followed these practices with the blessing of Council and District for years. 
Unfortunately, scouting at all levels has suffered severe losses in the number of Cub Scouts participating.  As Council Executive Vice President for District Operations Stroh Bronn explained at our District Committee Workshop on June 11, 2015, National, Council, and District have seen significant losses in just the last 3 to 4 years.
In response to these losses, Council has adopted several best practices used in other councils. One of those has been to return to a 25-year-old practice and recruiting. It is to have all Cub Scout packs have a sign-up night on one unified night. This year August 27, 2015 from 7 PM to 8:30 PM has been selected. New Cubs will receive model rockets and district will hold a launch day on September 12, 2015. Your pack needs to know how the rockets fit into recruitment and how to get the rockets.
This means all Packs need to be part of one coordinated effort, regardless of past practices and successes.
This plan needs a lot of manpower, so we need troops and crews to invest effort, too.
For this plan to work, all Packs, Troops, and Crews need to send representatives to the District Committee Meeting Thursday, June 25, 2015 at 7:00 pm in St Luke's United Methodist Church, Room W-125 (enter through Entry #4).
Just a quick reminder that June's Committee Meeting will be Thursday, June 25, 2015 at 7:00 p.m.
Location
We will be meeting in the main building at St. Luke's United Methodist Church, Room W-125 at 100 West 86th Street,  Indianapolis, IN 46260. Enter through the most westerly door this time (Entry #4). The room will be immediately on your right.
Who Should Attend?
All members of the Committee are asked to attend. Attendance is a key responsibility for committee members. If you cannot, please talk to other people on your committee in advance. We have a lot to do and little time to get it all done.
All District Commissioners' Staff are encouraged but not required to attend. This is the perfect opportunity to discuss problems found in the field with Committee members, allowing them to better design their plans.
Remember Chartered Organization Representatives and District Members-at-Large are automatically members of the Committee. Their attendance is highly valued. The purpose of the chartered organization representative attending is to be sure information gets shared to all units and all chartered organizations have their voices heard. Given the need for all units to be involved in this year 's recruitment drive, we are asking all chartered org reps to participate or ask a unit member to attend this meeting.
Interested Unit Leaders, Unit Chairs, and other interested are welcome.
Agenda
District Chair Steve James will announce a formal agenda later on this blog or by email.
In the meantime, the Committee should expect to discuss the Committee's broad goals including
Lose no units from June 1, 2015 forward.
Meet our goal for Scout Recruiting for the fall campaign
Design and implement resources that fit units' needs.
I have sat through troop youth leadership training. The scout has delivered. A scouter has delivered the training. There have been PowerPoint presentations. There have been no computers or projectors in sight. I have seen discussions on the back of a napkin. I have heard lectures. I have seen leaders say nothing.
All of these have one thing in common. They all have had little impact on improving the quality of the scouts' leadership skills.
I have seen miraculous improvements in a scout's leadership skills in the flash of a moment. I have seen steady improvement of leadership over a period of time. These have some things in common. They have engaged the scout's own thinking.
This week Sox is reporting 34 Firecrafter candidates for the week. As of yesterday 28 had popped sparks.
Please note that July's Roundtable will be on July 9th at the same time and place, not the usual date.
We will hold a general session for all attendees at 6:30 pm. At the close of general session, Cub and Scout Roundtables will be held.
Training for Chartered Organization Representatives and Representatives-Elect will be held at the same time.  (RSVP's requested for training.) This training is mandatory for a COR to be "Trained." Our goal in North Star is 100% Trained-COR's by the completion of this year's Rechartering Process.
One of my regular refrains about recruiting is borrowed. "Get 'em in a tent, and you got 'em." Boys of all ages want to camp.
When I was a Cubmaster, the most common questions the Cubs asked me was "When is the next campout?!" This was not really a question, so much as a barely contained exclamation on bouncing toes. They were fairly ready to explode.  When the answer was anything other than "tomorrow" they nearly burst like a balloon, looking completely deflated.
The same excitement exists at 11 years old. By the time they get to 15 or 16, they still love tents and campfires. Now the emphasis is less on being outside where they can run and now about time spent together around the campfire. Stories, gossip, favored games, personal challenges, and complaints of the day become a greater bonding experience.
Knowing that boys want to camp at all ages, even if the reasons for enjoyment change, what can we do to improve our recruitment?