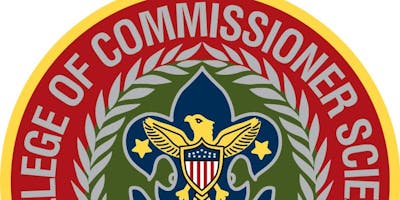 Register
Actual time is 7:15 AM to 4:45 PM but the system likes only starts on the half hour. Open to…
Latest Event Updates
Tonight at Boy Scout Roundtable, District Commissioner Jeff Heck led a discussion of high adventure for boy scouts and venturers. He talked about the opportunities for units to provide high adventure and its benefits to the program.
Provides marketing panache to incoming families, allowing dreams and visions of great adventures to come.
Provides solid leadership development opportunities for crew contingent youth leaders.
For participants of all ages, builds personal and long-lasting connections with nature and their travel companions.
Fosters self-reliance, flexibility of mind, and perserverance.
Like most businesses today, BSA has built many online resources and is using social media and email lists to push that information to potential users.
Some users automatically receive these newsletters based on their position. Some users have to opt-in to the newsletter lists.
Merit Badge Counselor's Compass is one of those. (You can subscribe by emailing merit.badge@scouting.org.) In the current issue of the Compass, they discuss:
Changes Counselors Need to Know
Interactive Digital Pamphlets Now on Sale at ScoutStuff.org
Be Sure to Read The Notes
Merit Badge Myths: Fact vs. Fiction
Completing Requirements as Stated Matters
Beekeeping: A Part of Existing Merit Badges
We are holding a phone-a-thon on Tuesday, June 9th from 6pm-8pm to finish contacting some 300 donors who have not submitted their 2015 FOS donation. The cards represent approximately $29,000 in unworked pledges. Our goal is to try and collect $10,000 more towards our 2015 goal. If we are successful, we will be at our goal!
We are holding the phone-a-thon at the scout office. I know this is short notice, but, I need to hear from you by this Thursday's roundtable if you can help us out. If you can not attend on the 9th, would you be willing to make calls on your own if we supply the contacts?
Please help us restore North Star's image as a great district. Remember that money we raise goes to supporting programs for our young scouts.
Steve
District Chair
317 283-4285
steveandhelen80@yahoo.com
USA Today has an interesting article about bug repellents. Good timing for camp!
What they seek:
Day says he is convinced it's mostly about carbon dioxide: mosquitoes and ticks find their victims by detecting it and some of us produce more than others. That includes heavier people, pregnant women and exercisers. "The amount of carbon dioxide you produce depends on your metabolic rate," he says.
What leads to CO2 production:
What you eat and drink may matter, Day and Bernier agree. Alcohol, in particular, seems to attract mosquitoes, they say. At least one study also suggested smokers were at higher risk – but probably because they spend so much time smoking outside, Day says.
What to use:
CDC says you want one that includes DEET (N,N-diethyl-meta-toluamide), picaridin, oil of lemon eucalyptus or a chemical called IR3535.
What to avoid:
• "Natural" repellent sprays made with plant oils, such as citronella, lemongrass, and rosemary.
Our June Roundtable will be held, as always, beginning at 6:30 p.m. at Second Presbyterian Church, 7700 N Meridian St, 4th Floor, Indianapolis. RSVPs are welcome, but not required.
We plan on introducing our new District Executive Con Sullivan. He will be asked to give a few remarks.
The opening general session will be "Maximizing Council Resources for Your Unit" by District Commissioner Jeff Heck.
We will then break into Cub Roundtables and Scout Roundtables.
Sharla Merrick our Cub Roundtable Commissioner will host a conversation on Cub Recruitment, with a special emphasis on what will be happening in July, August, and September this year.
Jeff Heck will host a conversation about planning high adventure and using fellow district members as resources.  We will discuss BSA bases and non-BSA trip ideas, planning cycles, and problems to watch out for.
Please be sure to invite any and all adults from your units. It is very important to get as many membership coordinators from all of our units to participate in Sharla's discussion. Cub Recruiting this year is going to require Boy Scout Troops' help, so please have your membership coordinator attend.
– Jeff Heck
As we arrive at our Ransburg campsite, the Firecrafter phrase "useful camp gadget" appears. For new scoutmasters, this seems to be a unique phrase. It is as mystical is the idea of "scoutmaster."
In fact both of these phrases go back over a century. A scoutmaster is a reference to the 19th century word "master," which was short for "school master." The schoolmaster had a master's degree, which gave him the authority to teach bachelor's degree candidates. Baden Powell picked up on this notion of a master-as-a-teacher when he named "scoutmasters." Simply this was a teacher of scouts. Scoutmasters were assumed to have deep knowledge of a particular area, scout craft. The biggest part of this was woodcraft.
Many scouters do not feel that they are technically savvy. One of the resources available to units is the beascout.org. This website is intended to help people who are interested in scouting find units near their house.
As we go into a major recruiting season with a heavy marketing blitz, we need to be aware of how our units are listed on that website.
Here's a link to a video to help key unit personnel update the information on the website.
On Sunday, June 7, 2015, the Lowaneu Allanque Chapter of OA will hold its annual cookout at Marrot Park, across College Avenue from Park Tudor School, approximately 7351 N College Ave, Indianapolis, IN 46220.
OA Brotherhood Members should bring side dishes. Ordeal Members should bring drinks. OA will provide meat and buns. Please Register by Friday, June 5, 2015.
The Firecrafters and OA will join together for the cookout.
Prior to the cookout, Firecrafter members will hike the Monon Trail beginning at the Park beginning at 1:00 pm.
The cookout will begin at 2:00 pm.
John Ruggles announced a reminder service project Saturday, May 30, 2015 at the American Legion Post #3 from 8:00 AM -12:00 NOON.  Mr. Ruggles is the the advisor for our LOA chapter of the Jaccos Towne Lodge of the Order of the Arrow.
This project is a great way to pick up some service hours for our chapter.  The post will provide sodas.
Mr. Ruggles said, "We will be helping clear out the outbuilding on the property and removing some shelving so it can be repurposed.  Bring work gloves.  Please DO NOT wear any Class A uniforms."
What are some ways that your troop can truly excel in advancement at summer camp? If you do increase your emphasis on advancement with scouts, does it make more work for the adults? Maybe not.
As we discussed earlier this week, it pays for the adult leaders to be familiar with the Guide to Advancement (2015) that is now available online as a webpage and as an e-book in PDF form.