Register
The theme, location, and details are unknown. I have entered the scout center as the location as a placeholder.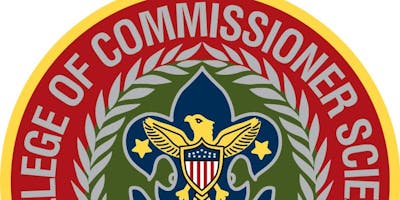 Register
Actual time is 7:15 AM to 4:45 PM but the system likes only starts on the half hour. Open to…
Latest Event Updates
All members of North Star District Committee should attend Committee Planning Meeting.
To that goal, Vice President of District Operations Stroh Bronn and Director of Field Services Rob Hemmelgarn will be leading this session on the evening of June 11th. The session will be held at St. Luke's United Methodist Church, Room N101 (the same room as the May District Committee Meeting). The class will begin at 7:00 p.m.
Quote Posted on Updated on
One of the major projects for the District Committee is going to be making sure that the Troops' expectations of who is a registered Merit Badge Counselor matches the District's records.
The Guide to Advancement (2015) now has a system for automatically de-registering merit badge counselors who do not respond to emailed inquiries. Several of our former merit badge counselors are no longer registered in that position, who believe that they are. A copy of the current merit badge counselor list has been mailed to all of the Troop's Key 3 (chartered org rep, Scoutmaster, and Troop Committee Chair).
As summer camp draws near, we in scouting are entering the height of "Advancement Season." More work toward advancement will occur in the next 75 days than at almost any other time of the year. Some of this is due to participating in merit badge sessions for boy scouts and day camp activities for Cub Scouts.
For many years, most scouters relied on learning the rules of advancement by watching and experiencing our home unit manage advancement. We would learn to improve on these techniques by attending classes or through casual conversations with other scouters. Few of us had ever seen the Guide to Advancement.
As with most BSA publications up to 2013, if you wanted to read it, you had to pay for it. The Guide to Advancement was always a recommended book to have on a unit's shelf, but few units purchased a copy or updated it regularly.
As adults, we are involved in our units: packs, troops, and crews. We rarely stop to consider who is the most important part of the unit. As we talk to Council representatives, they talk about our units as packs, troops, and crews. This is for a good reason. Their job is to support the adults at those levels. Council's (and, therefore, district's) focus is on creating and maintaining a place for boys to do scouting.
This focus from council on units can easily confuse the adult leaders that those units are the primary units of scouting. If council focuses at that level it must be the most important, right?
Wrong. The most important is the den or patrol. Our focus is the boy and his enjoyment and growth. The den or patrol (which I simplify to patrol for reasons that will become more clear shortly) is where the boy experiences scouting. He wants to do scouting with his friends. He is more likely to continue scouting if his friends are physically nearby. The patrol is where this proximity can and should occur.
Clarke Green shares some very interesting literature from Canadian scouting about why and how this works. It is worth a read.
What should we learn from this? Do these lessons apply to Boy Scouts only or do they apply to dens and crews?
The stronger the identity and cohesiveness of the patrols, the stronger the pack, troop, or crew. The boys doing what they love as a patrol will never fail to seek more of the fun. They want to spend time with their friends their own age. If they get this, they will want to share the joy with younger scouts. It starts a healthy cycle of do, model, teach, and do again.
One of my son's fellow Cub Scouts had a father a bit older than me. The father still had his Cub Scout shirt from the 1960's with the Lion Cub Rank. This was the predecessor to the Arrow of Light and Webelos program. Webelos originally meant "Wolf, Bear, Lion: WBLs."
In 1971, our current program started with the Tigers phased in the 1980's.
Now BSA is pilot testing a reintroduction of the Lion rank. Instead of the highest rank, Lion would be a new rank for kindergarteners, similar to the Girl Scouts' Daisies. Minnesota's Northern Star Council was first. It has now expanded to the Garden State Council and Western Massachusetts Council.
We spend a long time and effort worrying about the boys transitioning from Cub Scouts to Boy Scouts.
Frankly that's not the biggest problem.
The people who have the hardest time transitioning are the former cub leader-parents. Boy Scouts is often a culture shock.
Considering that a former cubmaster may be very accustomed to watching the boys progress from year-to-year in there nice, tidy, little den. Rarely is there a difference in age greater than 14 months. The den leader is an adult, who maintains order much like a teacher in a classroom does.
And then the transition the Boy Scouts.
This afternoon, Friday, May 22nd, Council Director of Field Services Rob Hemmelgarn announced the appointment of Cornellius "Con" Sullivan as the new North Star District Executive. Con will begin work with the Council and District immediately after Memorial Day.
Con met with District Chair Steve James and District Commissioner Jeff Heck this morning. Both gave Con glowing recommendations.
Con is an Eagle Scout from Pathfinder's Troop 107. He served for four years as one of their youth leaders, including at least one term as SPL.
He is a graduate of Ball State and has a master's degree in public administration.
He was the president of his college fraternity and instrumental as chapter president in helping the colony obtain its permanent charter with BSU. He has served as a political campaign chairman for a congressional candidate.
Con has done a lot in his few years on this earth.
Please let him know how excited we are to have him!
For many younger parents today, the 1970's hit detective drama Columbo is ancient history. Every episode had a scene something like this:
There are a handful of very valuable websites for adult scouters outside of the official BSA websites. One that should be a special focus for Unit Committee Members is Bobwhite Blather. This is recent written by a long-time Troop Committee Chair.
In a recent article, Bobwhite Blather talks about the important of Roundtable attendance and its effect on the unit.
I would recommend sharing the article with all of your adult leaders in your Pack, Troop, or Crew.
Good men don't automatically raise themselves. Think of the Lord of the Flies or other dystopian stories. You will see stories straying far from the Scout Law.
The internet tells us that Frederick Douglass said, "It is easier to build strong children than to repair broken men." (As a historian, I have searched electronically all the Douglass primary sources I can to find that quote in context and to cite its true source. No luck. I fear this quote is as accurate as Ben Franklin's old adage, "Everything on the Internet is true.") From personal observation, many would agree with Douglass.
The famous researcher Abraham Maslow demonstrated that successful people meet their physical needs before meeting their psychological needs. Once physical and psychological needs are met, academic curiosities can be pursued. Once an intellectual self-assurance is reached, it is easier for a man to face deprivations of food, shelter, and water.   Read the rest of this entry »