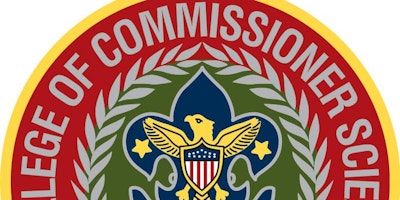 Register
Actual time is 7:15 AM to 4:45 PM but the system likes only starts on the half hour. Open to…
Register
This meeting is where the District Nominating Committee's slate of officers for the 2018 will be nominated and voted on.…
Latest Event Updates
Many scouters do not feel that they are technically savvy. One of the resources available to units is the beascout.org. This website is intended to help people who are interested in scouting find units near their house.
As we go into a major recruiting season with a heavy marketing blitz, we need to be aware of how our units are listed on that website.
Here's a link to a video to help key unit personnel update the information on the website.
On Sunday, June 7, 2015, the Lowaneu Allanque Chapter of OA will hold its annual cookout at Marrot Park, across College Avenue from Park Tudor School, approximately 7351 N College Ave, Indianapolis, IN 46220.
OA Brotherhood Members should bring side dishes. Ordeal Members should bring drinks. OA will provide meat and buns. Please Register by Friday, June 5, 2015.
The Firecrafters and OA will join together for the cookout.
Prior to the cookout, Firecrafter members will hike the Monon Trail beginning at the Park beginning at 1:00 pm.
The cookout will begin at 2:00 pm.
John Ruggles announced a reminder service project Saturday, May 30, 2015 at the American Legion Post #3 from 8:00 AM -12:00 NOON.  Mr. Ruggles is the the advisor for our LOA chapter of the Jaccos Towne Lodge of the Order of the Arrow.
This project is a great way to pick up some service hours for our chapter.  The post will provide sodas.
Mr. Ruggles said, "We will be helping clear out the outbuilding on the property and removing some shelving so it can be repurposed.  Bring work gloves.  Please DO NOT wear any Class A uniforms."
What are some ways that your troop can truly excel in advancement at summer camp? If you do increase your emphasis on advancement with scouts, does it make more work for the adults? Maybe not.
As we discussed earlier this week, it pays for the adult leaders to be familiar with the Guide to Advancement (2015) that is now available online as a webpage and as an e-book in PDF form.
Dear North Star District Committee Members,
This is a follow up to my earlier blog. Our meeting on June 11th will be no more than a two hour commitment. I sure hope you can attend. You will have an opportunity to meet our new District Executive Con Sullivan. He is going to be a great addition to our Key Three Con is energetic and ready to work with us. Please come and welcome him to North Star.
Steve
I look forward to planning with you on June 11th at St Luke's UMC. This will be an opportunity for us to begin to gel as a team. North Star will once again rise to it's #1 status in this council. What a great bunch of volunteers! GO NORTH STAR!
All members of North Star District Committee should attend Committee Planning Meeting.
To that goal, Vice President of District Operations Stroh Bronn and Director of Field Services Rob Hemmelgarn will be leading this session on the evening of June 11th. The session will be held at St. Luke's United Methodist Church, Room N101 (the same room as the May District Committee Meeting). The class will begin at 7:00 p.m.
Quote Posted on Updated on
One of the major projects for the District Committee is going to be making sure that the Troops' expectations of who is a registered Merit Badge Counselor matches the District's records.
The Guide to Advancement (2015) now has a system for automatically de-registering merit badge counselors who do not respond to emailed inquiries. Several of our former merit badge counselors are no longer registered in that position, who believe that they are. A copy of the current merit badge counselor list has been mailed to all of the Troop's Key 3 (chartered org rep, Scoutmaster, and Troop Committee Chair).
As summer camp draws near, we in scouting are entering the height of "Advancement Season." More work toward advancement will occur in the next 75 days than at almost any other time of the year. Some of this is due to participating in merit badge sessions for boy scouts and day camp activities for Cub Scouts.
For many years, most scouters relied on learning the rules of advancement by watching and experiencing our home unit manage advancement. We would learn to improve on these techniques by attending classes or through casual conversations with other scouters. Few of us had ever seen the Guide to Advancement.
As with most BSA publications up to 2013, if you wanted to read it, you had to pay for it. The Guide to Advancement was always a recommended book to have on a unit's shelf, but few units purchased a copy or updated it regularly.
As adults, we are involved in our units: packs, troops, and crews. We rarely stop to consider who is the most important part of the unit. As we talk to Council representatives, they talk about our units as packs, troops, and crews. This is for a good reason. Their job is to support the adults at those levels. Council's (and, therefore, district's) focus is on creating and maintaining a place for boys to do scouting.
This focus from council on units can easily confuse the adult leaders that those units are the primary units of scouting. If council focuses at that level it must be the most important, right?
Wrong. The most important is the den or patrol. Our focus is the boy and his enjoyment and growth. The den or patrol (which I simplify to patrol for reasons that will become more clear shortly) is where the boy experiences scouting. He wants to do scouting with his friends. He is more likely to continue scouting if his friends are physically nearby. The patrol is where this proximity can and should occur.
Clarke Green shares some very interesting literature from Canadian scouting about why and how this works. It is worth a read.
What should we learn from this? Do these lessons apply to Boy Scouts only or do they apply to dens and crews?
The stronger the identity and cohesiveness of the patrols, the stronger the pack, troop, or crew. The boys doing what they love as a patrol will never fail to seek more of the fun. They want to spend time with their friends their own age. If they get this, they will want to share the joy with younger scouts. It starts a healthy cycle of do, model, teach, and do again.