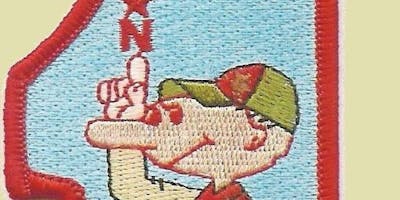 Register
This is for the Commissioner's Staff only.  Prospective Commissioners are welcome to attend. Q: What is a "commissioner"?   A:…
Register
The theme, location, and details are unknown. I have entered the scout center as the location as a placeholder.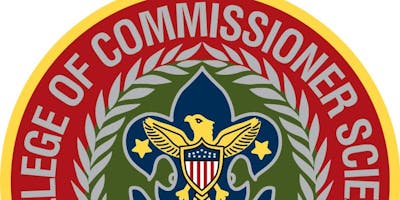 Register
Actual time is 7:15 AM to 4:45 PM but the system likes only starts on the half hour. Open to…
Latest Event Updates
This summer is going to be busy in preparation for our unified Back to School Night for Scouting on August 27, 2015. That means that the District will be stretched thin in August and September trying to serve all of our Cub Packs.
In preparation for an expected large influx of new Cub Scouts, District is emphasizing the need to train our Cub Leaders as early as possible to avoid the September rush of new leaders (which will also be required for Fall Rechartering).
Council is offering Cub Leader position specific training at the Golden Burke Scout Service Center on August 4th, August 12th, September 1st, September 8th, September 22nd, October 6th, and October 13th.
Steve and I are working on allowing him to post directly to this blog. However, WordPress is not acting as we would expect.
Steve has posted the agenda for Thursday's meeting here.
We hope to figure out this technical problem soon.
To make matters worse, in trying to fix the problem, I have broken the calendar and event links.  For the committee meeting to RSVP, you will hopefully temporarily have to click here.
Image Posted on Updated on
From time to time our District subcommittee chairs receive emails providing updates on program changes within that subcommittee chair's area of expertise. Here is an email sent out from Regional Training regarding changes to the Cub online training program:
Online Training for the New Cub Scouting Program

The online training for den leaders, Cubmasters, committee chairs and members, and chartered organization representatives [is being] updated with the help of volunteers from around the country. The new training will be divided into shorter, more targeted modules so leaders can get the training they need, in the order they want, any time they need it.

The new training is organized into time-based sections:

the learning needed prior to the first meeting
within the first 30 days, and
training needed to be considered position-specific "trained."

The new training will be implemented in conjunction with the BSA's new learning management system. The anticipated timing for launching this new tool is June 30, 2015. Keep an eye on my.scouting.org for more information.

Philmont Training Sessions for Cub Scouting Program

Cub Scout leaders have a chance to visit Scouting paradise and learn more about "Leading the New Cub Scout Adventure." Four sessions are offered by the volunteers who designed the program and wrote the new youth handbooks and leader training materials. Visit the Philmont Training Center site to learn more.
More information about the new Cub program is available at Scouting magazine. Remember the new advancement rules are effective June 1, 2015 for all but the newly classified Arrow of Light Year Webelos. They have some options of new versus old requirements.
BSA has announced the latest revision to the Guide to Safe Scouting (2015). This important document should be included with your scouts' medical forms on every outing. It is available in PDF format for easy upload to mobile device (particularly when out of cellular range) or on the web, where it is updated quarterly.
This Guide is more than just the policies and procedures of the BSA. All scouters pay a small fee to BSA every year to contribute to the BSA insurance program. As I understand it, BSA is "self-insured." This means that the BSA keeps its own pool of funds to pay on insurance claims made by Scouters and Scouts over the course of a year. The Guide to Safe Scouting not only serves to educate Scouters on how to run a safe program, but provides an outline of practices that the insurance will cover. In other words, by outlining "best practices" for scouting activities, the Guide reduces the risk that harm will come to our youth, but if harm does come while using best practices, the insurance covers the claim.
Each year, BSA studies incident reports from units, scout camps, and other sources. BSA identifies activities that have unusually high rates of incidents. The types of incidents are then considered for a re-write in the Guide.
Consequently, scouters who are familiar with each year's revisions to the Guide to Safe Scouting are more likely to avoid problems areas. Often the issues revised in the Guide do not filter down to revised training as quickly as we would like. The Guide's revisions then help scouters be current even before they have sat through a class.
With the influx of new Adult Applications for District, many people have questions about what a checklist of task are to be properly enrolled for District.  Here is as complete a checklist as I can determine, based on my experience in the past 45 days.
Adult application

 with 

all questions answered

 (according to recently cherry-picked Council Director of Field Services Rob Hemmelgarn, this is a Spring 2015 new point of emphasis for BSA) and both Applicant signature lines executed (i.e., (1) criminal background check authorization and (2) promise to abide by BSA policies and procedures).

District Position Description. In the blanks on the form, all district positions will need to be written out in longhand. No unit codes apply, so you can ignore the key in the instructions.

For

District Committee positions

, the title used should be "District Member-at-Large." The actual district position is assigned by the District Chairman and not through this application.
For

District Commissioner Service positions

, the title should be "District Unit Commissioner" or the specific title accepted. Later adjustments will be handled in a different manner by the District Commissioner.

Signature of supervising District Officer

.

In the case of applicants for 

all

 District Committee positions, the application must be signed by John Wiebke, as 2016 chairman of the District Committee.  John will be at the District Committee Meetings on first Thursday of each month and will be signing applications at that time. At other times, you contact John directly to arrange Committee applications processing.
In the case of 

all 

applicants for the District Commissioner Service, Jeff Heck must countersign the application. All Commissioner Service applications should be sent to Jeff directly for him to process.
Image Posted on Updated on
UPDATED (5/18/15 at 11:55 am): promoted to top of page.
Have you ever wondered what a commissioner is? Have you ever wanted to be trained as a commissioner?
Monday, May 18th will be your opportunity to come learned about being a commissioner. It is in opportunity to serve units. It's an opportunity to learn more about how Scouting is supposed to work. It gives you the opportunity to see other units in action so that you can take some of these ideas back to your home unit.
Join us at St. Luke's United Methodist Church, 100 W. 86th St., Indianapolis. We will be entering on the north side of the building at entrance six or seven. Classes for unit commissioner basic training and assistant district commissioner start at 7 PM. If you're interested in attending, send an RSVP through the event calendar    
     .
Image Posted on Updated on
Several units in the North Star District have quietly honored our late military servicemen.
Two separate American Legion Posts have teamed up with local scouting units to gather and give respect for military members who have died. Each gathering is a little bit different.
In Zionsville, the American Legion Post #79 hosts the scout units on Saturday, May 16, 2015.
Post #79 serves as the chartered organization for Pack 105, Troop 804, and Crew 408. These units will gather together. The units will then break into teams to place flags on military graves in and around Zionsville.
In Broad Ripple, the American Legion Post #3 hosts a slightly different event on Saturday, May 23, 2015. This event is open to all scout troops, regardless of chartering organization. For the past 10-15 years Troop 18 has participated. In recent years, Pack 35 and Troop 35 have participated, too. Post #3 serves breakfast beginning at 7:00 AM at the Post, located at 6379 N College Ave, Indianapolis, IN 46220. This Post places flags at Union Chapel Cemetery and Crown Hill Cemetery. To participate in the breakfast, the Post asks for RSVPs by Wednesday via email to Rees Morgan or by phone to (317)924-2154.
If units decide to participate in the Post #3 event, please provide statistical information at this link.  This does NOT replace the need to contact Mr. Morgan, but it does help the District Programming Committee track participation in community events.
Are the boys in your scout troop or venturing crew planning on attending tomorrow's opening of our chapter's Order of the Arrow ordeal weekend? If they received their written invitation to be a candidate for the ordeal or for brotherhood, they should plan on attending.
Existing brotherhood members of the Order should plan on attending to enjoy some time of fellowship. Please make sure to visit our chapter website to turn in your reservation.
What is Order of the Arrow? It is the official honorary society of the Boy Scouts of America. It is a unique honorary society. Candidates are elected by all the boys in their troop to become candidates for the Order.
Remember that adult scouters and youth members who have moved to our district should transfer their membership in the Order of Arrow to our chapter. Membership is based on the member's district where his active unit is located not where the member was originally inducted.
Ordeal candidates, ordeal members, brotherhood members, and vigil honor members, join us at Camp Redwing!
As we have been working to rebuild the district committee, I have learned how the Boy Scouts of America structures their committee system. It is a little bit unusual, so it is worth sharing more broadly.
Each committee in the BSA system is interlinked with more than one committee outside of itself. What does this mean?
Let's look at one example. Since Cub Scout recruitment is going to be a major issue in the next 90 days, let's look at the membership position on a pack committee.
The National Council announced the new Chief Scout Executive is Michael Surbaugh.
Congratulations to Crossroads of America Council Chief Scout Executive Patrick Sterrett for being among the final three. We are proud of his work for us and happy it is worthy of national recognition.