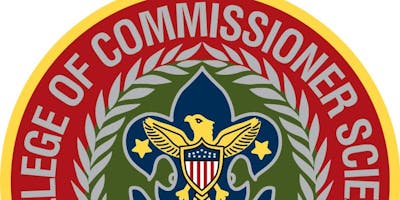 Register
Actual time is 7:15 AM to 4:45 PM but the system likes only starts on the half hour. Open to…
Latest Event Updates
As we have been working to rebuild the district committee, I have learned how the Boy Scouts of America structures their committee system. It is a little bit unusual, so it is worth sharing more broadly.
Each committee in the BSA system is interlinked with more than one committee outside of itself. What does this mean?
Let's look at one example. Since Cub Scout recruitment is going to be a major issue in the next 90 days, let's look at the membership position on a pack committee.
The National Council announced the new Chief Scout Executive is Michael Surbaugh.
Congratulations to Crossroads of America Council Chief Scout Executive Patrick Sterrett for being among the final three. We are proud of his work for us and happy it is worthy of national recognition.
On May 7, 2015, Darin Steindl our Council Assistant Director of Field Services talked to our attendees about the next six months in scouting. With Back to School Night, the new recruiting marketing campaign, popcorn sales, and council programming activities, Darin had a full offering. We had a wonderful turn out to take the message back to their units.
I would like to thank the following people for taking time out of their personal schedule and away from their units to continue their education about what council and district is scheduled to do to help improve their units.  Thank you to
| | |
| --- | --- |
| Name | Unit |
| Greg Hoyes | Troop 804 |
| Thomas Petersen | Troop 804 |
| Kurt Thomas | Troop 73 |
| Vince Hernly | Troop 73 |
| Mike Yates | Troop 56 |
| Don Bievenour | Troop 56 |
| Mike Rodriguez | Troop 514 |
| Tom Sugar | Troop 358 |
| Ron Wells | Troop 343 |
| Brian Crow | Troop 343 |
| John Ruggles | Troop 343 |
| Andrew Himebaugh | Troop 343 |
| Dan Ramsey | Troop 18 |
| Edward Spahr | Troop 174 |
| Patrick Sweeney | Pack 514 |
| Mario Clarizia | Pack 358 |
| Jason des Bordes | Pack 18 |
| Eric Hernandez | Pack 175/ Troop 174 |
| Justin Scott | Ass't District Comm'r for training |
I believe a few people arrived late and we did not get them the sign-in sheet. If you know anyone whom I may have inadvertently omitted, please put it in the comments below so that they get the credit they deserve.
Thank you to Darin for having a lively and thorough discussion of the topics. Darin told us that he will make himself available to units who want to hear the same presentation.  Please contact him at the council office for additional information.
Thank you to Rob Hemmelgarn, Darin's boss and the district's key advisor during our reorganization, for taking the time in a hectic evening schedule for making time for North Star.
Additional information that Darin provided on popcorn sales and cub scout recruiting have been added to the previous blog posts. New blog posts about the effects on scouts with the new cub marketing, advancement programs, rocket launches, pack/family overnight campout opportunities, and new Journey to Excellence rules will be in later blog posts.
UPDATE: 5/7/15. Moved to top of blog.  This event does not appear on district calendar because it is a council event. (This blog is a supplement for the Council's website for North Star, not a replacement.)
The Seventh Annual Central Indiana Merit Badge University, sponsored by Crossroads of America Council, will be held at Greenfield-Central junior high school, May 15 through the 17th, 2015. Greenfield, Indiana is on I 70, 14 miles east of Indianapolis I 465 bypass.
They will be offering 61 different merit badges in 110 classes over five sessions beginning Friday evening and cont
inuing through Sunday morning. Fees vary by session length in cost of supplies. Meals are included during the Saturday sessions. Official BSA adult training courses such as scoutmaster specific training, merit badge counselor introduction, troop committee challenge, and youth protection are available. More information at
https://www.eventbrite.com/e/2015-central-indiana-merit-badge-university-registration-16461141718?aff=eac2
Originally posted 4/21/15.
UPDATE: promoted to top.
Mark Maucere of Pack 105, Troop 358, and Crew 358 has announced that, on Monday 4, 2015 at 7 pm, Troop 358 and its chartered organization St Alphonsus Liguori Catholic Church in Zionsville hosting an open forum on leadership in the North Star District.  The meeting will be in the St Robert's Room (northwest corner of Wetzel Hall). See event list for location info and RSVP ("ticketing" is for calendaring. RSVP requested in form of "ticket" but not required to attend). District Chairman Steve James and District Commissioner Jeff Heck will be in attendance.
Read the rest of this entry »
Image Posted on Updated on
Effective March 1, 2015, BSA has issued a new Adult Application. It is now required for all Venturers age 18-21, too.
There are also need background questions.
You can download the form here and use it instead of the triplicate version.
The form you submit to the Council Registrar must have an original ink signature. No electronic transmissions or signatures are accepted.
A new application submission must be made for each new position an adult undertakes. Multiple registrations in units and district are accepted. So a scouter can be registered in a Cub Pack, a Scout Troop, and North Star District simultaneously.
The Journey to Excellence Award encourages 100% Trained status among the Scouters in each unit. For many established units, some of the Scouters have been involved for decades with varying levels of active participation with the youth.
Obviously all registered scouters must have a current Youth Protection Training. There are no exceptions to this requirement.
However, for scouters who wish to remain registered with a unit but do not wish to pursue the training requirements of their assistant unit leader (e.g., Assistant Cubmaster, Assistant Den Leader, Assistant Scoutmaster, or Assistant Crew Advisor), a new registration option exists. This will be important at Rechartering because untrained persons will not be Rechartered.
On Thursday, May 7th, the district will hold its next Roundtable.  Click the link to provide an optional RSVP, which is requested.
The topic will be the "Ideal Year in Scouting," presented by Darin Stendl from the Council office, and our future district executive's supervisor. This is an important topic for Cub Packs and Scout Troops who hold their annual planning during school's summer break or in August after classes start.
The Ideal Year in Scouting is way to help your scouts plan for the coming year while helping your adult leaders understand how they can support the scout choices. This covers many issues from programming ideas to financing outings.
So who should attend?
Clarke Green runs an impressive blog and podcast at scoutmastercg.com. He makes learning to be a scouter fun and addictive. His 30 years as a scoutmaster come through in every posting.
In an older podcast (Episode 174), he talks with a newly minted scoutmaster running a brand new troop. The scoutmaster recites some of his lessons learned in the field. The most fascinating part was his story about the Scout Banana. Listen to hear his lesson.
What did you learn?
For Cubmasters, this is an invaluable podcast to learn what awaits your Webelos. It demonstrates why scouting works.